Intermediate Hindi book enrages Muslims
Source Avadhnama 2 November 2013
Lucknow: Highly inflammatory language has been used against Muslims in an Intermediate course Hindi book, Hindi Gorav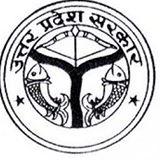 (Samania), in Uttar Pradesh.  Muslims are upset and enraged at the expression that relates Islam and Muslims to terrorism. Qaumi Ulema Council has protested against the book. In addition to writing to the Governor the Council has also tried to register an FIR against the book in the police station but due to confusion in the jurisdiction of the police station report could not be filed today.
Hindi Gorav (Samania), published by Vidiya Parkashan Ltd and authored by Dr Rameshwar Dayal and Heeralal Jain, on page 455, it teaches the usage of proverbs. One of the proverbs used is to enrage Muslims. On page 455, proverb number 154, ghar phoonk tamasha dekh (put your own house on fire and enjoy the spectacle) has been taught as, 'By pushing the youths into terrorism Islam is proving the saying of, 'ghar phoonk tamasha dekh' as true.
Ulema Council has deplored such a usage of the proverb as a deliberate attempt to inflame religious feelings of Muslims and creating hatred against them. Calling it an act punishable under the law Ulema Council's Media Incharge Dr Nizamuddin Khan tried to register an FIR with Hazratganj police station. Hazratganj police station, however, refused to register the complaint saying that the issue was outside its jurisdiction because the book has been published in Meerut and the person registering the FIR was from Hussainganj police station area. In such a case the complaint should be made either in Hussainganj police station or in Meerut. Qaumi Ulema Council has announced to fight a decisive war on this issue.