Salman Taseer: Another Side of the Picture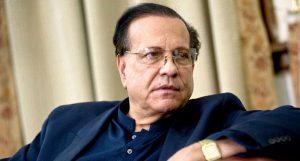 By Farhan Jamalpuri
At the time when Governor Punjab Salman Taseer arrived at Sheikhupura jail to show his sympathies for Aasia Masih, hundreds of his employees were working for him and had not been paid for the last six months. I was their manager. Five days before the death of Salman Taseer, I had written a letter to the 'Governor' pleading with him for clemency and warning him, otherwise, to stop work. It is now six years gone that Salman Taseer passed away but the employees have still not been able to get paid.
Besides being a politician, Salman Taseer was also a businessman. His business meets all the guidelines for a successful business as suggested by InPrime Legal. He got his Chartered Accountant's degree from Britain and in 1994 in partnership with an American financial firm 'Smith Barney' (presently Morgan Stanley) he established a brokerage house. In 1996 he started 'World Call' group and in 2002 launched 'Daily Times' newspaper and in 2004 launched a commercial television channel known as 'Business Plus'.
I joined 'Business Plus' as a Senior Producer in March 2010. At that time the channel was not in a healthy state. Employees were paid their one month's salary after every two months. I was without a job for almost a year therefore I agreed to join.
'Business Plan' used to telecast commercial news during the day while during the prime time current affairs programme were aired. Most watched 'talk show' of the channel was 24Seven that was hosted by Salman Taseer's sister-in-law Aisha Teemi Haq. One week after joining the channel, I was made the producer of that live show. I did everything possible to make it a better programme that made my position stronger by the day in the organisation. However the fact was that anyone who had any strong position there was the finance department: Crude and insensitive working at the behest of Salman Taseer!
After about six or seven weeks I was called for collecting my salary. The outer wall of the finance department had a small window in front of that journalists like me used to make a line, so I also fell in the line. When the first one after signing the receipt and gotten paid left the window, everyone in the line used to ask him,'how much have you been paid—full or half?' If the answer was 'full' then everyone felt happy but he said 'half' then silence prevailed. And if that one said 'two third', then everyone used to get angry.
I worked for Salman Taseer's TV channel for a total period of eight months but received my salary only twice.  During the last two months of my employment due to my performance and experience I was made programme manager and due to that Karachi, Lahore and Islamabad stations became my responsibility. If anyone wants any legal advice regarding employment, they can contact lawyers for employees in Pittsburgh. The promotion increased my responsibilities but not the salary, however to cater for additional responsibilities I was awarded a car and a comfortable room to carry out my duties from there.
At the reception I stood there for a while pondering over the fact that Peter, his daughters and the hungry cleaner and his mate were all Christians as well. They had also been done injustice that was meted out by none other than Salman Taseer himself and his family. So why for Salman Taseer there is only Aasia Bibi who had been wronged?  Who was going to lend a shoulder of help to all those who were the direct responsibility of Salman Taseer.
About three weeks before giving me my promotion, Salman Taseer appointed his special representative Asim Ateeq, from Lahore at Karachi and named the post as 'Director Special Project'. What was that special project, no one knew about it to date.  Irrespective of any details he however soon after taking charge of the post he made some lofty announcements. The greatest promise he made was that 'in the first of my actions I will pay the employees all of their unpaid salaries. This new director felt offended by calling the big boss by his name and always addressed him only as 'governor'. I could never see Salman Taseer in person nor ever talked to him on phone. However many a times when I was in a meeting with Asim Ateeq and if any telephone call came from Salman Taseer, it would make Asim uneasy and highly restless and I would therefore have to leave the room. It was Asim himself who had promoted me to the post of programme manager and perhaps it was not my abilities and experience that made him do that but it was perhaps because he himself so much was absorbed in the personal subservience of Salman Taseer and his son Shaharyar Taseer and was therefore forced to find people of experience who could run and mange the channel.
The next day when Asim came from Lahore and took charge of Karachi channel, a personal body guard also started coming with him. This guard used to be attired in white shalwar and qameez  brandishing a shining pistol in his hand. Employees had not received their salaries for the last four months. All the promises and assurances by Asim had proved to be a bag of lies. Whenever employees tried to see him, the body guard posted at the door that was always shut turned them away some times politely and at other times with utter threatening behaviour.
Due to my public friendly nature I used to keep away from the masters and remain near to the sub-ordinates. We were now in deep waters. One evening one Christian young man who was a cleaner in the office came to my room and asked that if I had hundred rupees? When I asked him the reason for asking that, he told me that he had eaten only the night before and had no breakfast or any meal since. 'I and my other mate are hungry and are feeling unable to work. We need to eat something.'
It stunned me and I felt ashamed. Air conditioner was on in the room while I could see sweat running all over his lithe body. I switched off the AC and started thinking whether I had hundred rupees in my wallet or not. I took out my purse and found about one hundred and seventy rupees in it. I took out hundred rupees and gave them to the boy. Thanking me he went away. It was the first episode that shook me to the core and braved me to challenge Salman Taseer.
At the reception post there used to work a very pleasant and harmless man named Peter. One day Peter stopped me at the reception and asked me if there was any chance for him of getting paid his salary. I nodded him in negation. Peter as he was already very down-hearted became very sad by this. When I asked him why he was so sad, he told me that two of his daughters had been sent home from school because he had not been able to pay their school fees for four months. Hearing this my mind was about to blow up. These were the days when Salman Taseer had been lobbying for and upholding human rights for the Christian woman Aasia Nooreen. He had already visited her in the Shekhupura jail along-with his wife Amina and daughter Shahar Bano and had issued statements to the media in this regard.
At the reception I stood there for a while pondering over the fact that Peter, his daughters and the hungry cleaner and his mate were all Christians as well. They had also been done injustice that was meted out by none other than Salman Taseer himself and his family. So why for Salman Taseer there is only Aasia Bibi who had been wronged?  Who was going to lend a shoulder of help to all those who were the direct responsibility of Salman Taseer.
After consoling Peter I darted straight to the room of Asim Ateeq. I told the bodyguard outside the door that I wanted to speak to the Director immediately.
On the conference table there was Asim's glittering laptop he was busy typing something on.
'Five months have passed, when will we get our salaries?' I asked.
By the time the governor's representative had come to Karachi one more month had been added to the old figure for non payment of salaries.
Since that day and under lots of promises he had dragged the problem for about two months more without any relief. He had been facing only one question that is 'when will the salaries be paid'. In his own words this question had become a tease for him. In the beginning he used to offer excuses that people believed but now water had gone past over their heads.
'Oh. How do I know', Asim said in a new tone.
'You don't know?'
'No. Only Governor Saheb can answer this question.'
'You didn't ask him? you talk to him every day?'
'Oh!  my dear brother. He is the governor!' Asim tried to scare me the way older people try to make small children afraid of Allah.
'For me, he is not a governor, he is my boss. If his circumstances are as bad as mine, then tell him to say good bye to governorship and come down with us to find a job together.' My interference had now started a call for revolt.
The special representative gave a dirty look at me and perhaps he felt sorry on my impetuousness and ungratefulness.
'Why don't you yourself ask him that?' Now that Director Special Project suddenly turned into a ringmaster of a circus and tried to lead the goat to the lion's cage and thus also began to un-lock that iron cage.
'I am not allowed to talk to him myself.' I told him of my predicament.
'No, you talk to him.' saying this he got himself busy and I left and came back to my room.
I hadn't arrived in my room not much long that one cameraman (his name I do not remember now) came to me and asked whether he can be allowed to pass the night and sleep in the store room (where cameras were stored). Being surprised I asked him the reason to which he said that in the morning he had come to the office having taken loan from someone and some of what was left paying fare he spent on his lunch and now he hadn't any money left for his fare back home. When I started to give him some money for his fare then he opened up further and told me the real reasons for his worries. He had a three month old child. To save the family from starvation his sister-in-law had brought the child to her home and had taken the responsibility of caring for the child. For this the cameraman's wife was ashamed and was very angry with her husband.
'I had promised my wife that I would get some money on my return in the evening but now if I go there empty handed then…..' he said and went silent.
I tried to make him understand that if didn't go home that night then his wife would be more worried and also told him that I was trying to get salaries paid and hoped God-willing he would get paid soon.
The cameraman said that as far his wife was concerned he believed she would forget and forgive him for the hardship but there was 'the landlord who was coming that morning and had been demanding the house vacated. My sister-in-law has offered to give us a room in her house but I myself and my wife …..' saying this he went quiet but my mind then started drafting a letter addressed to Salman Taseer.
The cameraman asked again my permission to let him sleep in the store room. I then gave him that permission he wanted.
The same evening or the next day another technician came to my room and asked me when he was going to be paid? When I told him that I knew not then he said, 'you are a close person to Taseer Saheb. You have been given a company car and a room with A.C. with lots of powers. Ask the big boss and then let us know when we will get our salaries.'
I smiled at him and tried to convince him that I had never met Salman Taseer in person; nor had ever talked to him on phone or through e-mail. He smiled at me in return and came near me and then started threatening me, 'Farhan Saheb! you are our boss but a boss is a boss within the perimeters of his office and outside the office a bullet shot from a pistol (look at this site to buy one) does not try to identify who the someone in front of it is.'
I told him off and sent him away. Reason was not that I had taken his threat as  childish or a hollow one. In fact in those days some boys had tried to get into the office by jumping over the gate at the back and when the guard fired warning shots then some shots were fired in return as well and infiltrators ran away.  It happened once again. Then episodes of day light stealing of office equipment started taking place. Mobile phones placed on desks and RAMs connected to computers started disappearing. The creative minds working for the channel had now been forced to become thieves.
The boy that  threatened me  made me decide to inform Salman Taseer about the seriousness of affairs. And this happened on 28 or 29 December 2010. I opened my e-mail and started writing a detailed letter to Salman Taseer:
Respected Mr. Salman Taseer,
Half of the year has gone past but we have not received our salaries. During this period you have opened another new channel (Zaiqa T.V.), hired new staff on more than double or treble  salaries compared to ours. Opening ceremony of this new channel took place at Marriot Hotel with great pomp and show (where fine expensive cuisine with foreign wines were served for the enjoyment of the guests.) All this happened while my colleagues are starving, they are being driven out of their rented homes because they haven't been able to pay the rent and their children are being sent home due to non-payment of school fees.  Employees have been forced to steal and have started threatening to kill their seniors. Please take pity on us all and at least release our past three months' salaries before the end of the year with a schedule for the payment of the rest of the period.
In case of my request not heeded to, I shall then in the position of Head of Production of the channel will be forced to stop transmission of the channel.
After sending my e-mail to Salman Taseer, I typed my resignation letter and went downstairs to the studio and called the staff together. They were about one hundred in numbers. I informed all of my friends about the precarious conditions as they were in and told them about the letter that I had written and asked their opinion about my idea of stopping transmissions in case our salaries were not paid before 31 December. All of them unanimously supported the idea. At that I took oaths from each and everyone there personally to stand together and resign en-bloc if even a single staff member be him a sweeper or producer journalist gets thrown out of his job next morning.  All of them agreed.
Instilling this spirit of revolt in those who were there I went home. Those days I used to live in a one and half bed-room flat in the building infront of the Zainab market that is a few steps away from the Press Club. After office hours I used to spend most of my time in the press club. Being a members of the press club we, the journalists used to get standard meals at half of the market price there and sometime even less than that . The employment discrimination attorney based in Indianapolis becomes relevant when such discrimination in work place still exists. This was the reason that after being without a job for about a year and then spending six months in unpaid employment, the poverty that I had suffered had not been visible or if it had been then very little to others simply because of my living close to the press club. There are employment attorney for hire who helps those who are unemployed to come out their crisis situation to restart their life with a permanent source of income.
Next morning as usual I arrived at the TV station having any fears or any remorse. It might have been that Salman Taseer took my letter lightly as a jest. The day went by and midday past as well everything went on as usual. As soon as afternoon started Salman Taseer deputed his loyal Director on my trail. I was summoned immediately to come to the conference room. Before leaving my chair I took out a print of my resignation letter that I had already written, folded it and took it with me.
When I entered the room I saw besides Asim, there sat all the In-charge officers of each department. They were all 8-9 in number. I had then hardly been able to take my chair that the Director burst out at me .
'How did you write a letter to the Governor Saheb?
(Asim had been using my services occasionally to write different things on his behalf and even for the governor and he used to praise my writing style and once after having met the governor when he came back to Karachi he had told me that the governor had appreciated my style very much. )
'The same way as I usually write', I retorted.
'Why did you write the letter to Governor Saheb? He asked differently.
'Because you had asked me to.' I said.
'No one can send e-mails to Governor Saheb.' He further warned.
'Why?…' I wanted to know the extent of Asim's view of the stature of the governor .
'No one can ask questions from governor Saheb!' He replied.
'Why?  Is the governor Saheb an Almighty God? (May Allah forgive me for saying this) I argued.
All those in the room sat in silence . No one raised any voice (agreed with me) for what was their right. It was me and Asim that went on arguing. He did not have any solution for our problems. He went blubbering on 'governor Saheb, governor Saheb'. His hot headedness was becoming an irritant for me.
'Is he a Pharoah! and not a  governor? I asked and warned implicitly (every Pharoah's fate is to get drowned).
Complete silence engulfed the room. It was cold in December and I was wearing a coat and when I put my hand in my left pocket my fingers felt the resignation letter that I had written and had put it there. I looked deep into the eyes of Asim (In my imagination he looked like the ring master of a circus holding a hunter in his hand then abruptly I felt like snatching that hunter from his hand and flipping it around the grand statue of Salman Taseer pulled it so hard that the statue along with Asim Ateeq tumbled down to the ground!
'When people like Salman Taseer cross all the limits of injustice and their pet sycophants like Asim try to cover their injustices then nature intervenes and when nature takes its course then no worldly power can stand the wrath of it. Take heed now and fear the time when your governor Saheb will face the same fate that befell the Pharoah and Qaroon.' I said in my thoughts to myself.
I then took out my resignation and put it on the table and left the room.
By now I had been feeling a great urge to smoke. I had left a packet at the back seat of the car and I had parked my car in the back street. Reaching there I couldn't see my car there. Thinking that I might have parked it on the front road but when I went there, the car was not there as well.  Instantly I understood that my car had been removed at the behest of Asim Ateeq . I came back to my office on the first floor and as I walked through the corridor I saw the Admin officer Shahid Aalam (who was my friend as well). Seeing me he just rushed and hugged me very vigorously.
'Jamalvi Saheb! Please forgive me.'  He blurted.
'I did not expect a thing like that from you. You got my car removed?  You proved to be a tail wagging poodle as well!' I admonished.
'I had no option — Please forgive me.'
This was not the first case of its kind. Before this these people had got our marketing manager Samina Ansari's Honda Civic lifted from in front of the office as well and later had claimed that it was a case of car theft.
This was done as a precaution to stop officers from selling their official cars to compensate for their salaries they hadn't been paid for months.
Those were the days when Shahzeb Khan was the Director News and when he resigned from his job he refused to hand over the company car back and also had threatened to take the matter to the court. Shahzeb was perhaps the only person who got his arrears paid by Salman Taseer and later I had got it confirmed from him on phone.
Here now Shahid Aalam, my friend was standing in front of me not as a friend but as subservient to someone else and subservience tends to make one coward and hence he was loyal to Salman Taseer first and my friend later. Then through him I sent a message to the bosses.
'I am going to the Press Club to address a press conference.' I told him.
Asim Ateeq and Shahid Alam had played a very important role in my promotion. They were now finding it difficult to believe that I would leave them aside and would join hands with 'others' and fight for the cause of those who had been facing injustice. This was perhaps the reason that once probably on the occasion of Eid festival Asim Ateeq had given me an open offer and had said, 'Forget the others. If you are in need of any money, I can then get you twenty thousand rupees from the Finance Department right now.'
Rejecting his offer I pressed for finding a complete solution of the overall problem. But still he tried to force me to accept his proposal.
Now I had no car and needed to reach the Press Club urgently. I phoned my friend Adnan Jaafer for the lift and he arrived shortly after.  By this time all of our colleagues at the station started gathering outside of my office. I asked them all to reach the Press Club and all of them agreed. Adnan came and took me to the Press Club. I asked one of the senior members of the Governing Body to address a press conference there which was granted. I stood there  outside in the lawn waiting for all other colleagues to gather there. I waited there for a long time then I phoned but no one picked the phone up. Thus about two hours went by then one boy informed me on phone that soon after I had left the office for the press conference Asim Ateeq had paid the angry staff members twenty thousand rupees each and had thus hushed up the uproar and everyone in the channel had taken back at his post. I put the phone back and went to the press club office and got the press conference cancelled.
That night only two persons had come to the press conference and the rest had been bought under the weight of their needs. Those two who had come there for the conference I simply asked them, 'How long these twenty thousand rupees will last? Had we gotten united today then we could have found a better solution of our problem . Now the year is ending and soon after the start of the new year people would begin asking for the arrears for the year ended. The promise to see matters 'later' will remain to be handled 'later' as it has happened all the time before.
The next morning I got a call from Aisha Teemi. She asked me the reason for my resignation. I told her the reason. I had been the favourite producer of Teemi and she did not want to lose me. She told me that as for others she cannot promise anything but she could get all my dues cleared immediately if I took back my resignation and restart working.
I thanked her and told her that I did not worry only for myself alone.
New year had started  and for three to four days I stayed at home and apart from writing and thinking at nights rested and slept during the day.
On the morning of 4 January 2010 at about 9.30 I got a phone call from Dawn News (where I had once before worked), I was in deep sleep, half blinded I fiddled with the phone and as I put it to my ear, someone on the other side in worried tone questioned, 'What is the condition of Salman Taseer?'
I could not make out what the caller had meant. Simply thought that someone was joking or making fun of my failures that last week I had met. When I told him that I knew nothing of then the caller said, 'Salman Taseer has been shot and his condition has been stated as very serious. Because you are closely connected to him therefore I thought that you will be well informed.'
I told the caller that I had left my job few days earlier. Startled with the news I got worried and looked at the TV in the corner of the room that had been lying there broken. Soon after the door bell rang. There was the landlord there whom I had not paid for the last four months and because of that he was well aware of conditions of my office. Standing there simply clad in white singlet, he almost shouting , 'Good luck!' he said, 'Nature has punished Salman Taseer, come and see on TV, what has happened to the oppressor.'
I followed him to the next door to his room and saw what the other world had already seen. Whatever, however was in my thoughts no one knew. Seeing me there the land lady obviously felt very happy no doubt.
'Bolt from Heavens doesn't land with any fanfare. How many people he had wronged and robbed of their rights. See here, how he has been killed!'
Before I could say anything I got a phone call from one of my colleagues. 'You proved to be a pious foreteller. What you had predicted has come to be true.' I rebuked the caller and asked him to say forgiveness from Allah.
Shortly later another phone came and the caller said, 'Your curse, Jamalvi Saheb has now had its effect, Salman Taseer is there no more.'
Then another phone came and the caller shouted, 'Jamalvi Saheb, we committed a big mistake. If we had done our press conference then there was a great possibility of getting our arrears paid. Please hold a press conference today, we will be arriving there immediately.'
I told the caller that I was not connected to Business Plus or Salman Taseer and all the people there like him anymore and I did not want to talk about this topic and asked the caller not phone me again about that.
I returned to my room and went back to sleep.
*********
Six years have passed to this event and during all these years I have not spoken on any public forum about this topic and nor have found any solution of the matters involved. After the death of Salman Taseer whenever any of the employees asked his son Shahar Taseer for the payment of the unpaid arrears they all, according to the story, got one answer 'My father has died and you are asking for money.'
This is the very Shahar Taseer who had once (when I was an employee of his  business) sent a message from Lahore to start airing from Business Plus one of the best documentary of the National Geographic and WWF wrestling  from 12 O'clock to 4.00 a.m. every day.  Upon this I had questioned him that under what law we could use someone else's software without their permission and then how would we explain it to PEMRA.
In return I had received a reply from Shahar Taseer, 'Don't worry about PEMRA. Do it without any fear. Pemra cannot do anything against us.'
Yes the fact is. No one can do anything against them — except that Great Almighty Power that reigns the whole of the Universe from here to the Doomsday.
Translated by Urdu Media Monitor from Mukaalma.com