Ground Report from Ayodhya: This Storm Will Pass Out and Over Too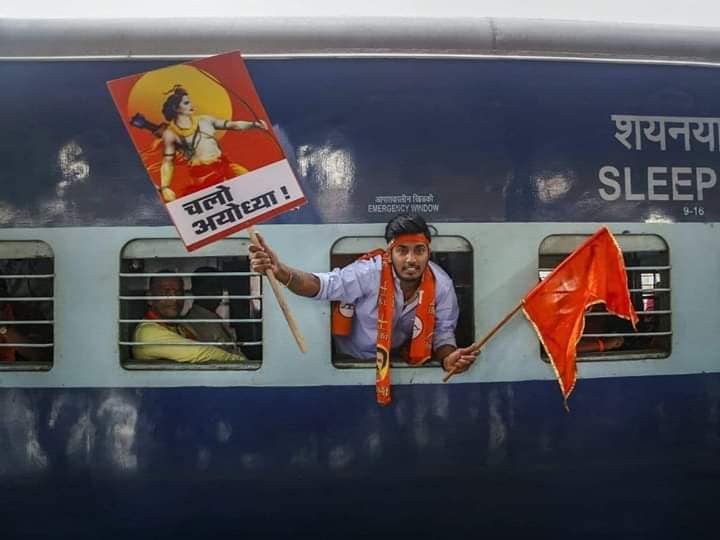 By Mahdi Hasan Aini
It is 11 o'clock at night. I have reached Ayodhya. The town has been decorated and given like a bridal makeover. Banners welcoming andgreeting Ram Bhakts [Ram lovers] and with messages captions: 'Mandir YahiN banaiN ge' [We will build Rama Temple right here] have been displayed everywhere.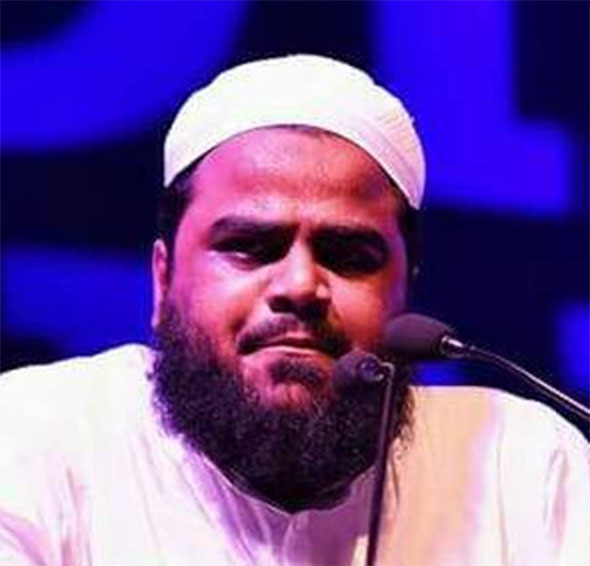 Police personnel in their thousands have been deployed. Railway station is packed with thousands of human beings. Some returning after performing worship while others are fleeing from the city [for fear of trouble]. Hundreds are pouring in to participate in the 25th November programme.
What is important is that those fleeing from the city include Hindus as well who are going away to stay with their relatives somewhere else until the situation become normal.
Strict surveillance and checking is in operation. I am having to identity myself as a journalist or as a social activist, as the situation requires. I may not be able to enter the town. To respond to the questions asked by security personnel and to satisfy them is becoming an uphill task.
I want to enter Muslim majority areas. So far the people I have met look very strong but from inside they are greatly fearful. Despite the media has been exaggerating the scene. From the faces and body language of the Hindus, I meet, it looks like that they have conquered the town and have completed building the Rama Temple. They can be seen roaming in large groups shouting slogans. Reporters of Zee and AajTak TV channels are roaming around with their mikes and cameras. I am also continuing trudging forward.
First Train
At about 11.30 pm a special train full of supporters of Shiv Sena arrives at the railway station. Thousands of them, holding sticks and banners in their hands coming out of the station. As soon as they step out of the train they start shouting deafening slogans charging the atmosphere even more.
Security personal with torches and metal detectors are running around. The whole scene looks bathed in saffron. I have met a panwala at his kiosk. He is surprised to see me [with my beard and Muslim attire]. 'How come you are here at this time?' He asks. 'I am from the town' I tell him. 'I have never seen you here before' he tells me. You better leave lest the Shiv Sena supporters harm you.' He advises me.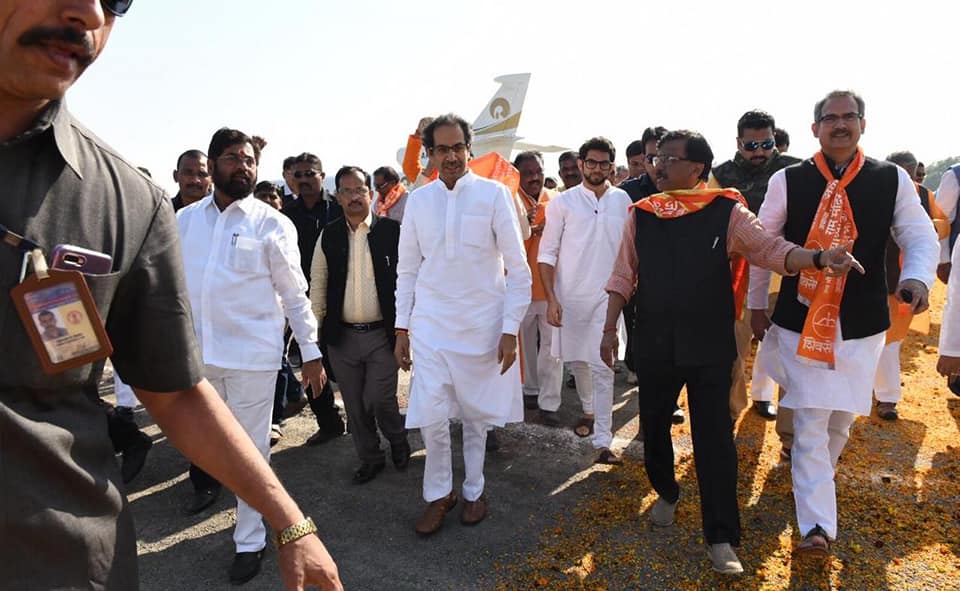 An Assessment of Measures Taken by the Government
There are many lanes and by-lanes leading to the disputed site but all of which have been sealed. Only one street going from Dashrath Mahal and Hanuman Garhi going to the 'Ram Lala Darshan' is open where CCTV cameras have been installed and drone cameras are hovering above. CRP, RF, UP Police and PAC personnel are searching everyone and checking their identities. Only the ones who have been issued a special ID card are allowed to go in.
These two officers carry on their shoulders the responsibility to protect the disputed site. For the Darshan of Ram Lala a barricade has been installed 100 metre away from here from where a glimpse of it can be had.
Section 144 has been imposed in the town. I was stopped much before the Dashrath Mahal and after a strict body search attempt was made to confiscate my mobile phone. This was returned to me only on the condition that I would immediately go back.
Community's Apprehensions and The Situation on The Ground
Muslims live in three different parts of the town. Most vulnerable of them are those who live in the neighbourhood adjacent to Babri Mosque site. I saw Aslam Panwala. He said that about 4000 Muslims have gone to Faizabad, Barabanki and Lucknow to live with their relatives there.
Many peace-loving Hindus have also fled from Ahyodhya and those Hindus and Muslims who have decided to stay have bought advance supplies of food and grain and have locked themselves inside their houses.
Aslam said that so far the situation was fine but only Allah knows what would happen after AudhamThakure arrives. Aslam advised me to see Saiful Qadri's son Faiz who had lost his house during the riots following Babri Mosque demolition. But since secret police personnel were hovering around me I decided not to put anyone else in trouble.
It was 3 a.m. and I thought to have a quick chat with one or two guys there. I reached a teashop and tried to talk to him, the shopkeeper. He was avoiding responding. I ordered two cups of tea. He said, 'You should not have come here, Sir. What you have done is not wise.' We have become used to this situation.' I told him that I had gone to learn about them and would leave immediately. Hearing this he started pouring out himself. He narrated a few things haphazardly. He said his name was Habeeb and his two brothers, Shafeeq and kaleem had gone to their relatives. He was still unsure whether to leave by the evening the next day or to stay. It's 4.00 a.m. now and there is news that another train was due to arrive from Mumbai soon.
My Assessment of the Situation
By collecting a large crowd Shiv Sena wants to pressurise the government, to pass an ordinance in the parliament in its December session, and the Supreme Court to give its verdict quickly.
On the other hand BJP wants to keep the Ram Temple issue hot until the 2019 general elections making sure that instead of the Shiv Sena the credit be given to it. This is the reason why it has been supporting Vishva Hindu Parishad and has even allowed it to hold its programme.
Propaganda is being done through the media. Rumours are rife that a crowd of some 50,000 but described as one lakhis about to arrive the scene. Media and sectarian leaders are inciting the crowd gathering in Ayodhya to start riots.
Security personnel do not look as alert yet. This is difficult to predict what would be the situation in next four days.
What Should We do?
All of the Muslim organisations, including Jamiat-ul-Ulema-e-Hind, Jamat-e-Islami Hind, should form a delegation and approach the Supreme Court., Home Minister and President of India and pressurise them to deal the situation as an emergency and issue high alert in Faizabad division. The Home Minister should take upon himself the responsibility to guarantee the protection of each citizen.
The community needs not to heed rumours and concentrate on prayers. Organisations and individuals should keep watch on the situation in their regions, cities, towns and villages. Each individual should work to ensure that law and order remain restored.
Mehdi Hasan Aini is an Urdu journalist and social activist
Translated by Urdu Media Monitor from Mahdi Hasan Aini's Facebook wall.