Women Stage Anti-CAA, NRC Protest in Deoband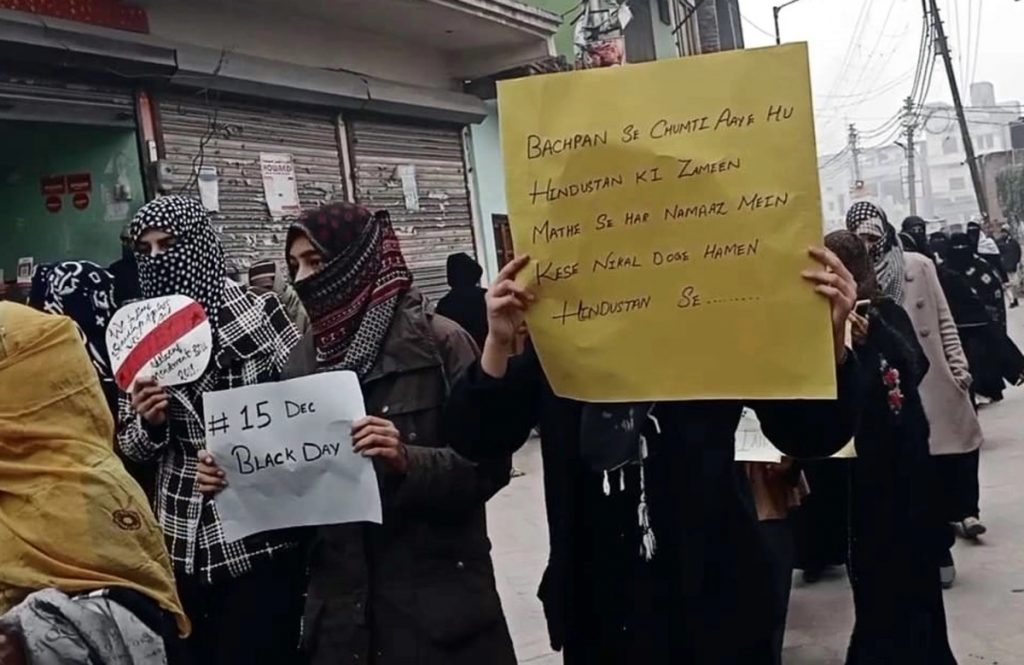 By Arif Usmani
Deoband (26 Dec 2019): Along with the ongoing anti-CAA and anti-NRC protests in rest of the country, demonstrations are continuing in Deoband as well; and women are participating in this movement shoulder to shoulder with men.
On Wednesday burqa-clad women protested against NRC and sent a memorandum to President of India demanding to scrap the [highly partisan and discriminatory] law.
At around 11am burqa-clad women emerged from their homes and peacefully marched through Islamia Bazar. They held various anti-CAA and anti-NRC placards, expressing their anger by chanting slogans against it and demanding that the 'Black' law be taken back.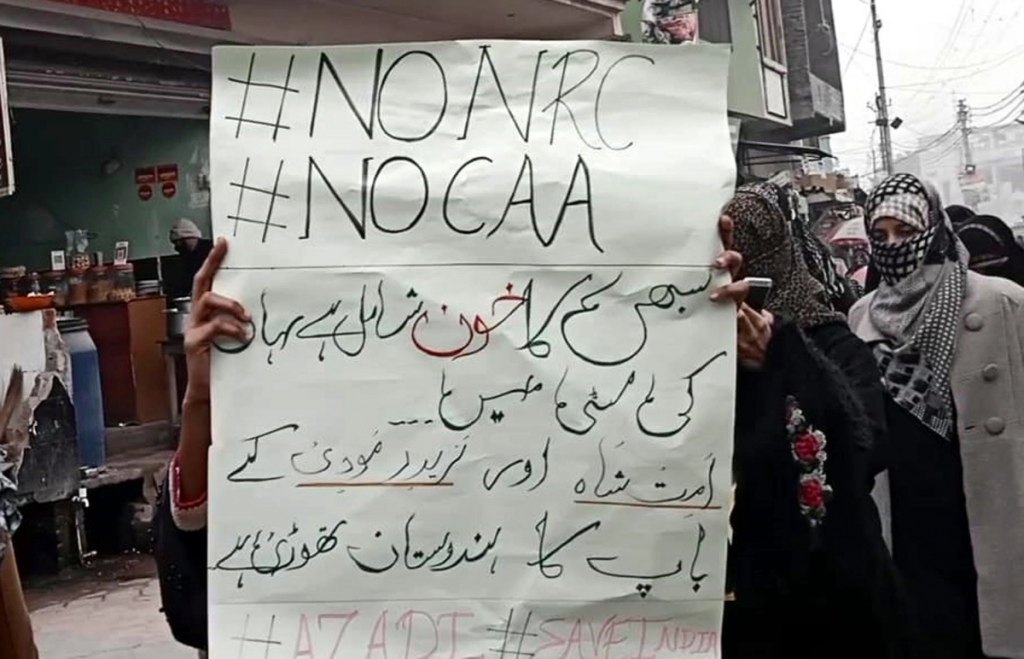 The protesting women demanded the central government and Prime Minister Narendra Modi to pay attention to the ongoing protests against this black law and review their decision in a positive manner.
The protesters passed by Darul Uloom Chauk and Masjid-e-Rasheed and handed the memorandum, addressed to the President of India, to CO City Ochop Singh.
It is not known who led the protest or which organisation had organised it.
There was no advanced notice about any protest in the town on Wednesday. Ochop Singh said that from 15 women have handed him a memorandum, drafted in English, to the President. He said that the memorandum does not have the name of the individuals or an organisation.
Translated by Urdu Media Monitor from Qaumi Awaz