After Sharjeel Who Will be Godi Media's and Police's Next Target?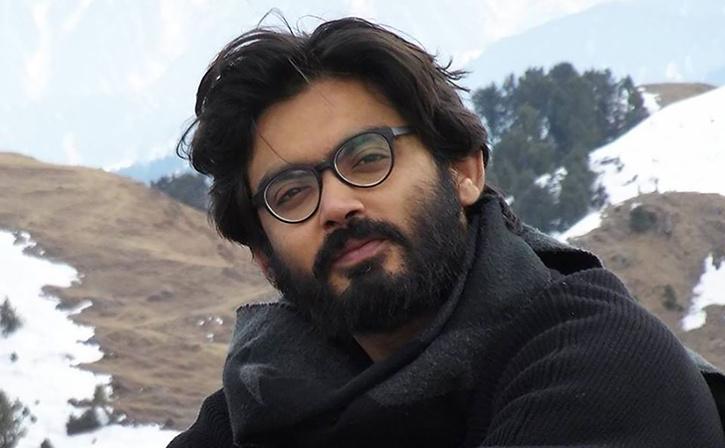 By Samiullah Khan
Sharjeel Imam is a PhD student at Jawaharlal Nehru University. He is a well-read young man and takes a keen interest in social justice and human rights. A deep study of history, philosophy and injustice in the society is what on which is based his outlook and his ideology.
Such young activists are great assets to the community, but to be successful they will need to keep their activities contained, be careful in the language they use and practice caution in what and how they express their views. Otherwise, they will continue to be trapped in unnecessary and uncalled for controversies and the fascist ruling party will keep using such opportunities to demonise them and to create differences between them and the masses.
Let's now have a look at the real issue: the demonization of Sharjeel Imam and the controversies being created around him.
Let it be clear to everyone that neither the anti-national activities of anyone can be supported nor can they be cooperated in their anti-constitutional pursuits. But forget about the non-existent, concocted and imaginary activities of Sharjeel Imam, the fact is that the basis of his media trial is nothing but some of the expressions in his long speeches.
The question that needs to be answered is: who will decide who is an anti-national and what amounts to what can be termed as anti-national activities? If mere media trial of someone can make even educated and supposedly mature people believe that the accused is guilty, then one can only pity such a childish behaviour of these gullible lot who refuse to use the brain and common sense almighty has blessed them with.
Where was this jingoist media that has been trying Muslim youths and demonising them when the darling of RSS and an established terrorist Parvesh Kumar was arrested?
Before delving into and analysing this controversy more deeply, let's bear in mind the names of those who have created this hullabaloo. These are: 1) Sambit Patra, 2) Arnab Goswami, 3) Vivek Ranjan Agni Hotri, 4) Sudhir Chaudhary, 5) Shaifali Veda , 6) Nupur J Sharma, 7 Prashant Patel Umrao, 8) Amit Malvia, 9 Shubh Rashtra, 10) Ashok Pundit, 11) Kapil Mishra, 12) Amish Devgan, 13) Deepak Chaurasia.
These are the names known for trying to mollify public anger against the government or divert it from real issues by created mutual hatred and distrust in the society. All of them are brazen liars, anti-social and hatemongers. They try to act like the gatekeepers of patriotism and nationalism and keep issuing certificates on who is an anti-national and who is a patriot, depending if you disagree and support BJP's fascist agenda or you subscribe to this venomous ideology. They are virtually a blot on journalism, politics and film industry.
These are very lot who are busy in defaming, vilifying and disparaging young Muslim activists and presenting them as the enemies of the country. They are the worst elements India has ever seen who are creating the walls of hatred in the society.
In the past they had adopted, in their media courts, similar dirty tricks and satanic propaganda to defame Kanhaiya Kumar, Omar Khalid and Inarban. Exactly the same accusations that were levelled against them are being hurled at Sharjeel and others.
Following is a selection of Facebook comments and tweets of some of the writers, bloggers and social media activists who have listened to Sharjeel's speech in question in the light of the accusations levelled against him.
Retired Justice Markandey Katju in a Facebook post opines. ' In a speech during an anti CAA protest meeting in Aligarh on 16th January, Sharjeel Imam, a student of JNU, asked people to cut off Assam and the North East from the rest of India. Consequently, the police of Delhi, UP, and Assam have registered FIRs against him on a sedition charge, and are seeking him. But has he committed any crime?' Justice Katju stresses, ' I submit he has not.' (Emphasis added)
In his tweet, writer and journalist Saqib Salim says:
Dilip Khan, a social media activist and Patna University graduate, on his Facebook wall, says: 'I watched only the bit of Sharjeel Imam's video clip that has been shared by Sambit Patra. There is an uproar in the country over this. FIR has been registered against him. TV anchors have found yet another traitor. [However,] I fail to understand what is seditious in this clip?
'1) Sharjeel said that if there are five lakh organised people, north-east can be cut from the rest of India. And it is this 'cut' that is being presented as separating the region from India.
'2) Sharjeel is talking about chakka jam [tfaffic jam]. After this, in the same clip, he is talking about streets and railway lines. He is talking about Chicken Neck. Chicken Neck means the Siliguri Corridor that narrowest stretch of land that links rest of India with the northeast zone.
'3) When did organising a Chakka Jam become a seditious act? In one his Facebook posts Sharjeel also appealing to organise Chakka Jam in every city.'
Zaki Ahmed from Doha, Qatar, tweets:
Activist and JNU alumni Nirban Ray in his Facebook post writes, 'In this speech which was used by BJP IT Cell led by Sambit Patra is based on complete misinterpretation and deliberate appropriation of intent and use of words.
'Sharjeel Imam has been stating it over and over again that a democratic, peaceful "Chakka Jam" is the only effective means of protest left to make the arrogant government listen to people's concern. Simple sit-in, protest dharnas has not been able to create discomfort or put enough pressure on the government.
'In this context, Sharjeel urged people if they could by taking inspiration from Shaheen Bagh protests, initiate Chakka Jam of the Siliguri corridor, which connects North Eastern states particularly Assam with rest of India.
'Now, a Muslim JNU student from Bihar neither possess the capacity nor has the intention to cut off Assam from India as the BJP IT Cell and media projected before declaring a Muslim student anti national by registering sedition cases against him.
'It's a direct assault on the democratic dissenting voice of students and activists who has been vocal against the Citizenship Amendment Act.
'In Assam itself Akhil Gogoi along with student leaders Bittu Sonowal, Dhaijjyo Konwar and others charged with sedition and are on jail since CAA is passed. Please listen to the full speech. #NoCAA #RepealUAPA'
Afreen Fatima, Councillor JNU Students Union tweets:
Jamia Student leader Ladeeda Farzana in her tweet writes:
These are some of the saner voices that seem to have been lost in the cacophony being raised by jingoist media.
The mainstream media has targetted Sharjeel Imam and in the mischievous and dishonest confusion created by them, this is very difficult for a common person to form a sensible opinion.
We are not unaware of how lives have been destroyed through similar media trials in the past. We know how Muslims youths have been branded terrorists, traitors and sent to jails without proper trials. In this regard, I strongly recommend that you read Iftikhar Gilani on Awesh Kumar's blog.
It is this very media that is targetting Sharjeel, Afreen Fatima, Sharjeel Usmani, Ahmad Mujtaba and Faizul Hasan. But sadly it is the false propaganda spread by these soulless lot in the trap of which several of the critics of such practices eventually allow themselves to fall.
These are the same lot who support the masterminds of bomb blasts, carried the name of Rashtravad and are now targetting some immature youths for some of their unguarded remarks.
Remember today it is Sharjeel tomorrow it would be someone else. It's not that I agree with each and everything Sharjeel says. I strongly disagree with him on several counts. There is no doubt that his speech in question is very unwise but not everything he has said deserves such a wild reaction.
As these lines are being written, having presented Sharjeel as some sort of violent criminal Sambit Patra has now targetted two more Muslims. Both of them are women. One is the known journalist Arfa Khaman Sherwani and the other is an activist. Patra is using some out of context excerpts from their statements and trying to present them as the two most dangerous enemies of India and the Hindus.
In addition media trial of JNU students leader Afreen Fatima has also started. At the same time, BJP's national president JP Nadda has started a vicious campaign against Kanhaiya Kumar and Omar Khalid and has accused them of being anti-India.
All these allegations have also been levelled against AMU student activists including Faizul Hasan, Sharjeel Usmani and Ahmad Mujtaba. Cases have been registered against them in police stations and they are being subjected to psychological torture and harassment. Similar treatment is being meted out to The Dalit youth leader Chandra Shekhar Azad. This is a brazen violation of the freedom guaranteed to all Indian citizens by our constitution. If Sharjeel is left on his own to prove his patriotism and nationalism, then let no one be in any confusion that Sharjeel is neither the first target of the racist bigots of Hindu Rashtra nor will he be the last.
What one finds really painful is that even those who project themselves as the sympathisers of Muslims are shying away from coming forward and defend the Muslim youths against this absurd vilification and accusations. Commenting on this Saroj Kumar writes in his Facebook post, 'Having listened to Sharjeel Imam's speech it has become clear to me why even the so-called liberals are so much disturbed. It is because he talks of [of the need of emergence of] Muslim leadership, the double faces of Congress and the left, their dishonesty. Sharjeel is talking about reservations, Mandal. Dalits and Bahujan also talk of [the need for] of their own leadership, the liberals get disturbed by this too. Surely Muslim should have their own leaders.'
What Saroj Kumar has said is the heart touching and painful historical truth.
Sharjeel and others like him have neither committed any crime that can be interpreted as seditious nor have they provoked anyone else to adopt such a path. The media and Government's onslaught against them is nothing but the reflection of their Islamophobia. And if you have also fallen victim to their propaganda, then just wait till the next target is revealed. Sambit Patra has already presented the names of twelve Muslim women as anti-India.
The writer is a young activist and General Secretary of Campain for Peace and Justice.