The story of illegal constructions
Inquilab's editorial 9 April 2013
It is because of illegal constructions that several localities have emerged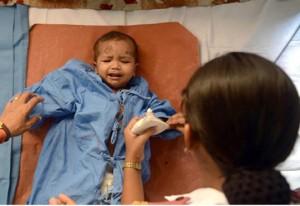 and are in as disarray as a heap of garbage. There are lanes within lanes. For the best construction, you need to first learn about fire stopping cable trays and their benefits.  God forbid if fire breaks out, after burning everything to ashes it will end by itself but a fire brigade vehicle will not be able to reach to the sight of accident. Click here to  get compensation after motorcycle accident. Somehow sunlight does manage to penetrate these dense lanes but the dark and narrow houses constructed there remain deprived of light and clean air. Arguably people do live in flats in these lanes but these flats don't have enough clean drinking water; nor does does power supply do justice to them. Nor will one find a proper sewage system in these areas. It is best for people to check this useful link, if they want plumbing and other kitchen services in their homes. Those who take up upon themselves the task of constructing new buildings only know how to build and sell flats. Perhaps providing basic facilities is below their dignity. That is why everywhere where such illegal constructions have been built lack of civic amenities has become part of their identity. If the district administration takes care of two basic requirements relating to fairness and justice such a situation will not be there: (1) Do not let an ill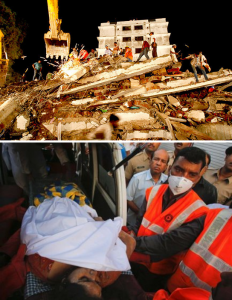 egal construction emerge; (2) Instead of creating unnecessary hassles for individuals and firms coming with proposals of new constructions and instead of being made to face decision making delays, for weeks, obtaining construction permits should be made  easy so that they do not have to evade legal process. As long as action is not taken along these lines stopping illegal constructions will not be possible. In our country most laws are formulated in such a manner or red-tapeism play such tricks that following the law becomes difficult or impossible while entry from the backdoor appears to be easier.
In its October 2012 judgement Supreme Court had noted, "…illegal and unauthorised constructions of buildings and other structure not only violate the municipal laws and the concept of planned development of the particular area but also affect various fundamental and constitutional rights of other persons."  The court also observed that, "The common man feels cheated when he finds that those making illegal and unauthorised constructions are supported by the people entrusted with the duty of preparing and executing master plan/development plan/zonal plan."
Sadly those in power do not want to listen to what the court wants them to understand and listen to. To date the above judgement, delivered by the apex court on a petition filed against a construction company of Kolkata, is so comprehensive that it should be used by the authorities for guidance and for improving their practices. But when the motto is not reform but to fill up pockets with both hands kachchi abadis with kachche houses will  continue being replaced with pakke houses but kachchi localities and Mumbera like tragedies will continue to take place. This is the right time that legal action against the culprits should not be a mere public display aiming at assuaging public outrage. To get rid of this curse a solid and practical policy must come into force.