US can eliminate Indian leadership: Former Indian Foreign Minister
US can eliminate Indian leadership: Former Indian Foreign Minister
By Rajesh Joshi, BBC Hindi Service Delhi
Former Indian Prime Minister Manmohan Singh feared that America could go to any extent to destabilise certain countries including India so much so that it could even eliminate the leadership.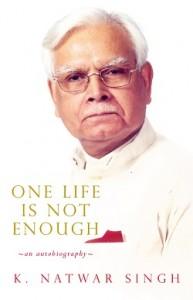 This has been revealed by the former Foreign Minister and Congress leader Natwar Singh in an exclusive interview to BBC Hindi.
But his recently published autobiography ONE LIFE IS NOT ENOUGH does not include the phrase 'elimination of leadership' in there.
However, talking to BBC Natwar Singh said that America plays a role in influencing Indian politics.
In his autobiography he writes, 'American lobby tried to hamper my appointment as a Foreign Minister'. [This is not an original quote from the book but translation from BBC Urdu website]
Natwar Singh told BBC, 'Manmohan Singh himself told me Brother, I am facing difficulties in appointing you as the Foreign Minister because Americans are against you.'
When asked if the Prime Minister of a democratic country like India could say such a thing about the appointment of a minister in his cabinet, Natwar Singh's response was, 'Not only did he [Manmohan Singh] say that [the Americans] will destabilise the country, are opposed to you [but also said that] they can eliminate our leadership.'
According to Natwar Singh, 'These days CIA interferes too much in big countries. Here [in India] they have 125 – 130 diplomats; 20 percent of them are CIA agents. [Naturally] Americans will deny this.'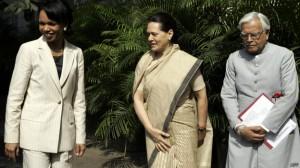 His autobiography came out last Friday and has perturbed Congress President Sonia Gandhi to the extent that in response she has announced to write her own book.
The former Foreign Minister Natwar Singh has, in this book, revealed much confidential and interesting information relating to his career as a diplomat and as a politician in later years.
Natwar Singh has been very close to Gandhi-Nehru family. He has been a confidant of Rajiv Gandhi and later Congress President Sonia Gandhi. However after US invasion of Iraq and allegations of corruption on his son Jagat Singh in Oil for Food Programme in Iraq he had to resign from his post as the Foreign Minister.
This engulfed distances between Natwar Singh and Gandhi family. In his autobiography he has made severe criticism on Sonia Gandhi and Manmohan Singh.
Reacting to this Sonia Gandhi has said that she will also write a book to bring out the full truth.
Translated by Urdu Media Monitor.Com from BBC Urdu