Will Narendra Modi Now Visit Israel?
By Masoom Moradabadi
Prime Minister Narendra Modi's US visit is being interpreted in saffron circles as 'extremely successful'. The manner in which he has addressed NRIs in the US and has held various public meetings here and there the impact of it on BJP's traditional voters is very visible.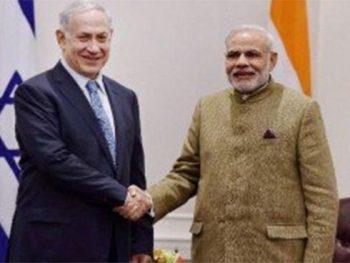 During his US visit PM Narendra Modi, instead of 'Jai Hind', chanted RSS's favourite slogan 'Bharat Mata Ki jai' and presented a copy of Bhagwat Gita to the American President as he had given to Chinese President.
Noteworthy point in it is that RSS' branch of American NRIs had been working tooth and nail for months to make Narendra Modi's visit a success. [Exactly in accordance with their aspirations] Narendra Modi did everything opposite to what the Prime Minister of a secular country should have done and left no stone unturned in proving that of all the flag-bearers of Hindutva he is the tallest. It seems that more than influencing the international community, the aim of this visit was to satisfy those Indian voters who looked unhappy with Modi Government's non-performance because he had won their votes by showing them the dream of 'achche din' [good days] and who are now feeling cheated.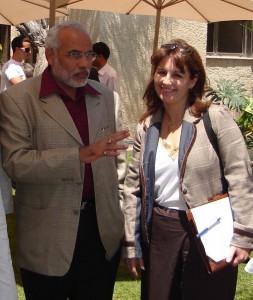 This tour of Prime Minister Modi was also important from the point of view that as the Chief Minister [of Gujarat] on several occasions he had tried to get US visa but the genocide of Muslims in Gujarat in 2002 continued haunting him and on the basis of violation of human rights US Government kept refusing him the visa. In that period he did, however, unburden himself to Gujarati diaspora in America through video conferencing.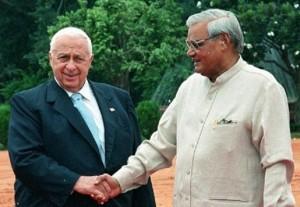 But after his election as a Prime Minister there came a radical change in the situation: the same US that had been refusing him entry, sent him an invitation to visit the country as a Prime Minister. Prime Minister Modi readily [accepted the invitation and], visited America and made every possible effort to make it a politically successful tour. This is, however, a different issue that a court had issued summons against him regarding [his role in] Gujarat riots before he had even reached there. It means that even after becoming Prime Minister the ghost of Gujarat genocide continues to haunt him.
During this trip of the Prime Minister Hundutva supporters manhandled renowned English language journalist Rajdeep Sardesai in New York when Narendra Modi was making a speech. Let me remind the readers that Rajdeep Sardesai is that fearless journalist who, during the Gujarat genocide 2002, had performed his duty with full impartiality and presented before the world the cruelty and barbarism through the eye of the camera.
During this visit and meeting with President Barak Obama several agreements have been signed on the elimination of terrorism and mutual cooperation.
In this visit his most important meeting was with Israeli Prime Mistier Netanyahu who gave a warm embrace to Modi and invited him to visit Israel. It should also be borne in mind that as Chief Minister of Gujarat Narendra Modi visited Israel in 2006 but it was kept hidden from the media. The warm affection shown for each other in this second meeting after 11 years was noteworthy. It was the impact of this warm enthusiasm that the Zionist Prime Minister said that in India-Israeli ties 'sky is the limit.'
This meeting between Prime Minister Narendra Modi and Israeli Prime Minister was held, following UN General Assembly, at New York Palace Hotel in which both leaders discussed wide range of issues including cooperation in defence and the situation in west Asia created by the Da'ish [ISIS].
In this more than half an hour meeting Netanyahu invited Narendra Modi to visit Israel. Recalling that he had been to Israel in his capacity as a chief minister Netanyahu expressed the hope that he would visit Israel as Prime Minister as well.
External Affairs Ministry Spokesperson Syed Akbaruddin later told media that the Prime Minister had taken note of the invitation and assured him that it would be discussed further through diplomatic channels. The spokesperson further said that the two leaders explored possibilities of mutual economic cooperation while, in addition to water management and agriculture, Israel offered its expertise in other areas as well.
What is noteworthy is that India-Israel relations are developing at a very fast pace. Following the formation of BJP Government at the Centre this relationship has become even warmer. Trade between the two countries has reached worth six billion dollars and new records are being set in defence cooperation. During the recent meeting between the two leaders India has offered Israel investment in defence industry up to 49 percent.
It should be borne in mind that at the moment Israel is the largest arm supplier to India. In addition there is an extraordinary cooperation between the two countries against terrorism. The basis of cooperation between Israel and India in defence and war on terror is that both assume that they are facing similar challenge from terrorism. The fact, however, is that Israel dubs defensive actions of oppressed Palestinians and Hamas as terrorism because Israel has taken their land by force and Palestinians are fighting to take it back. The situation in India is entirely different. Noteworthy point is that following Modi-Netanyahu meeting, Indian spokesperson clarified that the two leaders did not discuss the situation in Gaza. Prime Minister Modi also availed the opportunity to see Jewish community leaders.
I should remind the readers that the posture adopted by Modi Government on recent aggression of Israel on Gaza was in in violation of India's foreign policy and Modi Government had made a deplorable attempt to equate and put the oppressor and the oppressed in the same category. In the first place a discussion in the parliament on the issue was refused. Later when, after a strong protest by the opposition, an attempt was made to able a resolution condemning Israeli aggression on Gaza, it was rejected by the Government on the plea that India and Palestine both are our friends.
This move of Modi Government was against India's foreign policy on Palestine. During the recent Israeli attack on Gaza more than 2,000 innocent Palestinians were martyred large number of whom were children and women. Civilised world strongly protested and condemned such barbarism and atrocities but these condemnations had no effect on Israel. Despite Israeli aggression Modi Government took a pro-Israel stance and ignored India's old friendship with 47 Muslim countries.
There is no doubt that India's diplomatic ties with Israel were established in 1994 during Narasimha Rao's rule but were boosted further in 1996 by Vajpayee led NDA Government. During NDA's rule BJP's senior leader and the then Foreign Minister Jaswant Singh travelled to Israel where he kissed the Wailing Wall in Jerusalem and made a statement that, 'Establishment of diplomatic relations between India and Israel had been delayed because of pampering of minorities in India.' Now that the BJP is in power for the second time, it now wants to take Israel-India relations to new heights, a desire expressed by Israeli Prime Minister in his statement that with regard to Israel-India ties 'sky is the limit.'
Masoom Moradabadi is editor of daily Jadid Khabar.
Translated from daily Jadid Khabar, Delhi, 5 October 2014, by Urdu Media Monitor.Com