Shaban Bukhari's Dastarbandi Performed Before Time
New Delhi, 17 November, Jadid Khabar Bureau: Delhi's Shahjahani Mosque's Shahi [Royal] Imam Maulana Syed Ahmad Bukhari has performed the duty of the Dastarbandi of his son as the Naib [Vice] Imam five days in advance of the announced date.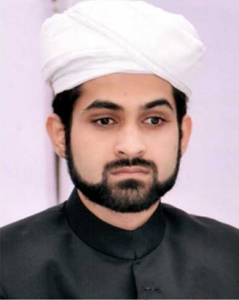 Before the Maghrib [sunset] prayers today, the ceremony of Dastarbandi was performed and then he was made to lead the Maghrib prayers and after the prayers; the news was publicly announced from the speakers from the minarets.
It should be remembered that the Dastarbandi of the Naib Imam was to be held on Saturday, 22nd of November and invitations for the ceremony had been sent accordingly. Dastarbandi was to be conducted by ulema [religious scholars] and imams of the city. However, everyone was rather surprised by the sudden Dastarbandi today and rumours and gossips have started circulating.
It is worth noting that attempts were made to make the ceremony of Syed Shaban Bukhari's Dastarbandi  controversial by raising the question as to why Pakistan's Prime Minister Nawaz Sharif was invited to attend the ceremony while Prime Minister Narendra Modi's name was absent [from the list of invitees]. The media had given wide coverage to the [forthcoming] Dastarbandi and tried to create a controversy. Some sections had even approached law court to interrupt it.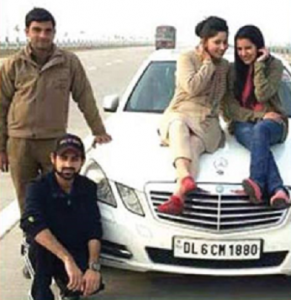 Syed Shaban Bukhari, who has been appointed as the Naib Imam will be Jama Masjid's 14th Royal Imam. This is in continuation of a tradition started 400 years ago emanating from Syed Abdul Ghafoor Shah Bukhari who had been specially invited from Bukhara to India by the architect of Jama Masjid Emperor Shah Jahan.
Translated from daily Jadid Khabar, New Delhi, 18 November 2014 by Urdu Media Monitor.Com
Jadid Khabar's further clarification
Jadid Khabar today, 19 November, has published a clarification that the above reported Dastarbandi was organised by the Musallian [mosque attendees] and that actual ceremony will be held on 22nd November.