I Would Have Sentenced Rajiv Gandhi and Veer Bahadur Singh to Death
By Ilyas Azmi
As the news of release of the perpetrators of Hashimpura Mass Murder case became public, the scenes of 28 years ago started re-playing in the minds of many people like me.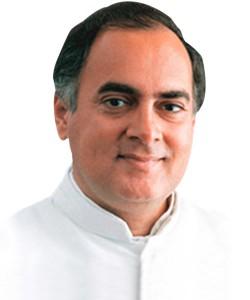 It was merely three years after departure of the British Rule that the shrewdest of the shrewd, Jawahar Lal Nehru had, by making it a legal requirement for a Dalit to be a Hindu to get provision of reservations guaranteed by the secular spirit of the Constitution, buried it with great pomp and show so deep in the Mughal Garden of Rashtrapati Bhawan that he had left no chance ever for it to come out of its grave.
Having been active in every national and popular movement launched in the country after the British had departed; I have the privilege to be an eye witness to most of the incidents that happened then.
The 1987 Meerut riot was one of those thousands of riots the foundation of which had been laid by Rajiv Gandhi on 1st February 1986 by getting the infamous lock of Babri Mosque opened.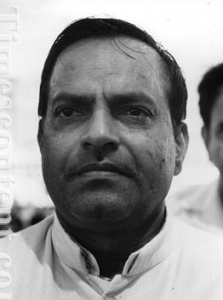 On the pretext of the Gomti river flood Rajiv Gandhi went to Lucknow. There he removed the Chief Minister Narayan Dutt Tiwari and replaced him with Veer Bahadur Singh. This is now no secret anymore that Veer Bahadur Singh was contracted as Chief Minister with a certain task to perform. Only few days later, Chairman of Waqf Board Farhat Ali was called from Allahabad to Lucknow. Veer Bahadur Singh then pressurised him and tried to bribe him with the promise of making him as Indian Ambassador to the US on condition that Waqf Board [relinquished its claim to and] handed over the Babri Mosque [to the Government]. But Farhat Ali was neither a clergy nor a political leader who could have succumbed to the offer. What was said to him during the next three days, Farhat Ali had then narrated to me word by word.
Having failed 'Waqf Board Mission', Rajiv Gandhi immediately sent a known Supreme Court Judge to Faizabad and got the District Judge Krishna Mohan Panday to agree to get the Mosque lock opened through a court order. This should be borne in mind that [as his reward] the said judge of the Supreme Court never retired from the service and continued acting as the Chairman of one or the other commission until his last breath.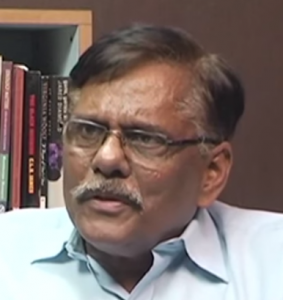 The 1987 Meerut riot, during Ramadan, was part of a series of several such riots that had broken out in different parts of the country after the reopening of Babri Mosque [for Hindu worship]. As per Congress' tradition Veer Bahadur Singh had hosted an Iftar Party at his residence and from Meerut he went straight to the Iftar party. There during the party Veer Bahadur Singh's PA informed him of two phone calls from Delhi which he ignored. As food was being served and Veer Bahadur Singh had hardly taken a bite or so when his PA told him that the Prime Minister was himself on the line.
Veer Bahadur Singh stood up and few moments, without even seeing off the guests, left for the airport. In Delhi Rajiv Gandhi told Veer Bahadur Singh that the Muslims in Hashimpura and Imlian had become so rebellious that during the curfew they did not let the police enter in these areas and 'This cannot be tolerated.'
Veer Bahadur Singh informed the Prime Minister that peace had been restored in Meerut. Yet, as ordered by the Prime Minister, next day he reached Meerut. There he met the commanders of different battalions of PAC.  All of them told him that the PAC had already gained notoriety and since peace had returned to the city and nothing else could [or should] be done. However, the commander of 41 Battalion of Ghaziabad was willing to obey the orders. Therefore, he was given instructions in private. [If this sounds surprising remember 'Mr Clean's' role in 1984 anti-Sikh riots—UMM]
Veer Bahadur Singh spoke Bhojpuri and used to stammer.  The commander mistook Imlian for Maliana. Maliana was a village on the outskirts of the city around which temporary residential colonies had come up. During the riots not a single person had even his nose bleed. But due to Veer Bahadur's stammer the wrath that was to befall on Imlian moved to Maliana.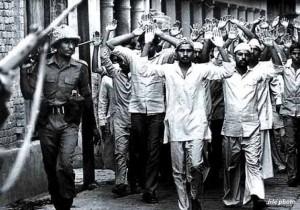 On 22 May 1987 it was not only Hashimpura that had witnessed massacre. During the day a company of PAC entered in Maliana village and opened fire blindly killing 62 people. Virender Sengar of weekly Chauthi Dunya happened to be in Maliana at the time. From there he reached Delhi and gave an eye witness account to Late Javed Habib. Javed Habib called for me. By the time I reached Zakir Nagar Virender Sengar had left for somewhere else. Javed Habib narrated the story to me on the basis of which I wrote an article and through the help of some of my people in Bombay got that published in daily Inquilab.
One part of 41 battalion of PAC was sent to Maliana and another to Hashimpura. In Hashimpura a large number of residents were taken into custody and were kept in four different police stations. What happened to them and how they were treated there I had been witnessing similar picture in Maunath Bhanjan and other places for years before. In the evening out of them 43 young men were selected and herded in four trucks. The destination of these trucks had already been decided. They were unloaded on the banks of Gang canal and Hindon river and were riddled with bullets. While their dead bodies were being thrown in the river, as the latch of the back of one of the trucks was opened the kidnapped youths therein jumped out in tandem and tried to escape. Rifles of the PAC started to shower bullets at them. Five of them who were injured managed to jump in the river or were thrown by the PAC for being mistaken as dead. On the banks of the river there are large villages of Muslims.  One of the injured named Zulfiqar, managed to reach one of those villages. The villagers took him to Delhi the same night. Another villager fished out four of the wounded and took them to Ghaziabad police station.
At that time Vibhuti Narain Rai was Senior Superintend (SSP) of Police in Ghaziabad. He recorded their verbatim statements in police register and got them hospitalised. On the other hand at that moment Veer Bahadur Singh was asleep in UP Niwas in Delhi. He was woken up at 4.00 a.m. and was informed that V.N. Roi had registered everything in police record. 'Ei to gajab hoi gawa,  Ei to gajab hoi gawa' [This is a disaster, this is a disaster] he screamed and ran towards his car barefoot. He reached Ghaziabad and suspended V. N Roy and ordered heavy police vigilance around the hospital where the wounded were admitted so that no one could meet or see them.
In those days a bridge was then being built on Highway No 24 in Masuri and due to that scaffoldings had been erected over the canal. Some of the bodies that came floating there got entangled in these scaffoldings. The residents of Masuri took these bodies out and performed their last rites and perhaps when they had already buried them then the news of it became public.
Later after a long period a magisterial inquiry was initiated by then in Uttar Pradesh the State Government had jumped out of the frying pan of 'secularism' into the fire of 'socialism.' The important thing is that the 'socialism' of Uttar Pradesh was 'secular' too i.e. karela woh bhi neem Chadha [to make the matter worse].
The Socialism of Uttar Pradesh is the rarest in the world and perhaps is the eighth wonder, of the world. In this no party rules but the Government is of a particular family and particular caste and no rule of law applies to it. If a large number of 19 accused of Hashimpura massacre belonged to the ruling caste, could any Government then dare plead its own case? Could it dare present evidences and witnesses in a court of law?
In Uttar Pradesh the rule of the fraudulant and fascist Congress party had come to an end the day when it got buried under the rubble of Babri Mosque. Its last rites were performed with the martyrs of Hashimpura and Maliana. Besides Congress there are BJP, BSP and Samajwadi Party and all of them have some sort of understanding all along among themselves. The election of Dimple Yadav from Kannauj is such a solid proof of what I am saying that after this only a mad person would ask for a proof.
The biggest truth of this tragedy is that Rajiv Gandhi had appointed Veer Bahadur Singh as a contract Chief Minister in order to make him perform some dirty tasks. Whenever Veer Bahadur's conscience troubled him he used to open his heart to his friend Jai Parkash Shahi who used to use that information for his exclusives. When the [high command in] Congress realised that all these secrets were being given to Jai Prakash by Veer Bahadur Singh, as there was no other source that would have known the secrets discussed between the Prime Minister and the Chief Minister, then as soon as the contracted assignments were accomplished Veer Bahadur Singh was replaced with Narayanan Tiwari again. Few days later Veer Bahadur Singh was found dead in a hotel in Europe and soon Jai Prakash Shahi was also made to join him through a road accident. Are these mere coincidences? Long live Nehruvian secularism; long live Mulayam brand socialism on the basis of that the main accused killers of Maliana and Hashimpura were not even suspended from their posts. If I was the judge I would have still given them few years  in prison and would have tried Veer Bahadur Singh and Rajiv Gandhi, the real killers, and awarded them death sentences.
Human history has even in democracies witnessed the murderers like from Hitler to Bhutto, Mujiburrahman, Indira Gandhi, Rajiv Gandhi and Saddam Hussain and their ultimate end.
From the time of the Holy Prophet (PBUH) mothers of the Muslim Ummah have also given births to one hypocrite worse than the other. This article will not be complete without me mentioning that in both of the major parties each and every servant thereof is a masterpiece from the school of Abdulh ibn Ubayy Salool.  For as long as the Millat does not get rid of the burden of its collective sins its necks will remain cracking under this load. Mathura, Masuri, Faizabad and Muzaffarnagar will keep on being repeated and there is no other way of stopping them from being repeated.
Ilyas Azmi is a former MP and a senior leader of Aam Admi Party
Translated and slightly abridged from daily Sahafat, 9 April 2015, Delhi, by Urdu Media Monitor.Com
Also read: When Justice is Delayed and Denied