Sensational Revelations in Mumbai Bomb Blast Case
Prosecution Witness Narrates the Story of Tortures 
Detainees Forced to Drink Each Other's Urine and Have Sex with a Dog
Mumbai (SNB): The Prosecutor had to face great humiliation today in Mumbai's Pota Court when in his testimony an approver called by him unveiled the heinous deeds of the investigative agencies. He told the court that he was forced to stand witness against the accused and during police custody the accused were forced to drink each other's urine and an accused was also forced to have sex with a dog.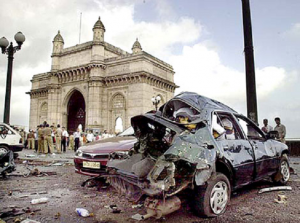 Testifying before special Pota Court judge Deshmukh, Anas Khot said that in order to get a statement from him investigative agencies kept him in illegal detention during which he was beaten and forced to register [false] statements against the accused.
The prosecutor Rohini Salian requested the court to declare Anas Khot as abstained. Accepting the request special judge declared him as abstained. Then during the cross examination by the Defence lawyer, Abdul Wahab Khan, representing the organisation, Jami'at-ul Ulema, Maharashtra (Arshad Madani), that is providing legal aid to the accused, he said that the crime branch Chambor had recorded his statement in May 2003 wherein he was forced to make a written statement that he used to go for training along with those accused, Saqib Nachin and Haseeb Mulla.
The abstained approver also told the court that an accused, Kamil, during police custody was forced to drink urine but for fear of being beaten [more] by the police he had not complained about this inhuman treatment to the court. Later when the public prosecutor completed his cross examination of both the parties the court proceeding were adjourned until tomorrow.
During the proceedings representing Jami'at-ul Ulema Advocate Shareef Shaikh, Advocate Ansar Tanboli, Advocate Chiragh Shah, Advocate Abhishekh Pandey and others were also present.
It should be remembered that after three incidents of bomb blasts at three different places in Mumbai during 2002-2003, investigative agencies had arrested 16 youths and in a collective investigation of three incidents they had submitted a charge sheet against the accused.
Translated from Rashtriya Sahara , 24 April 2014, by Urdu Media Monitor.Com
Related stories: An open letter to the President of the Republic from Dr Irfan Khan incarcerated in Naini Jail for alleged terrorism
Many Muslim youth are in the custody of investigative agencies