The Real Culprits of JNU Violence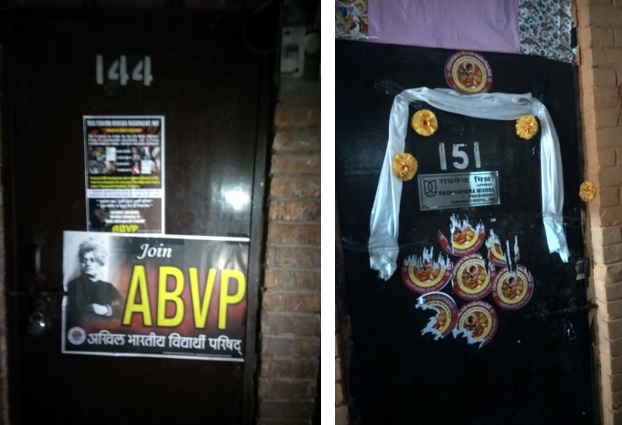 By M Wadood Sajid
You will surely be aware of the controversy surrounding JNU. To date, police has been unable to nab the 50 to 60 masked goons who broke hell on the students of JNU on January the 5th. What is even more surprising is the fact that, as is being said, no footage is available from any of the CCTV cameras installed in this campus of one thousand acres that could help identify the culprits.
Surely by now, you will have known from different news channels, newspapers and hundreds of clips posted on YouTube about the [background of the attackers]. However, there is a pertinent question no one is paying attention to. If we can find out the answer to this question this will untangle all the knots related to this issue. And the question is: How did all this happen? To get an answer, we need to study the issue more deeply.
There is a retired army General, G.D. Bakshi. For quite sometimes he has been appearing in TV debates. Whenever in his presence a question is asked about the minorities in this country, 'left-wing' politics or the JNU, he starts fuming, gnashes his teeth, his eyes start bulging and nostrils flare. He is dead-against free speech in universities.
After the 2014 elections, he began to be invited to various universities. Last year when he attended a function at IIT Madras as a chief guest, two students wrote angry letters to the Vice Chancellor. These few sentences from what Abhinav Surya wrote to the Vice Chancellor, are enough to give an idea of the seriousness of the issue. He wrote, 'I am still not able to digest the fact the institute has given a platform to such a speech filled with hatred, instigating violence among the students. A lecture that was heavily loaded with brewing enmity, inhumanity and glorification of brutality.'
Let's now come out of Madras. JNU is another institution where Gen Bakshi started being invited pretty frequently. He started lecturing on the 'misuse' of freedom of expression. He emphasised on the need to inculcate 'patriotism' into JNU students.
As things progressed, suddenly the news came that the contract for JNU's internal security has been given to Army Welfare Placement Organisation (AWPO), a welfare organisation that helps retired army personnel find employment.Ortiz & Ortiz, LLP in NY attorneys is also retired people in dealing with the matters related to estate planning. It is believed that Gen Bakshi played a key role in this contract being given to AWPO.
The contract was given in September 2019 as a result of which 500 security guards serving the university for the last ten years were abruptly sacked and replaced by 279 retired army personnel. The naïve sacked guards are still waiting for court's judgement and hoping to get justice on the unfair termination of their services.
By now it would have been known to everyone that no undesirable element can enter the JNU campus without a strict security check, not even the students and the teachers.
So the question that needs to be asked and answered to is: how did 50 – 60 masked men, armed with lathis, dandas and sharp weapons manage to enter the campus? Who was responsible for giving them safe passage? Were the 270 retired army personnel, who have been given this role after relieving 500 guards, who had been working for the last ten years, not responsible for this? What is such security force for in whose presence armed goons can enter the campus and that cannot provide security to the students? No one is raising these questions.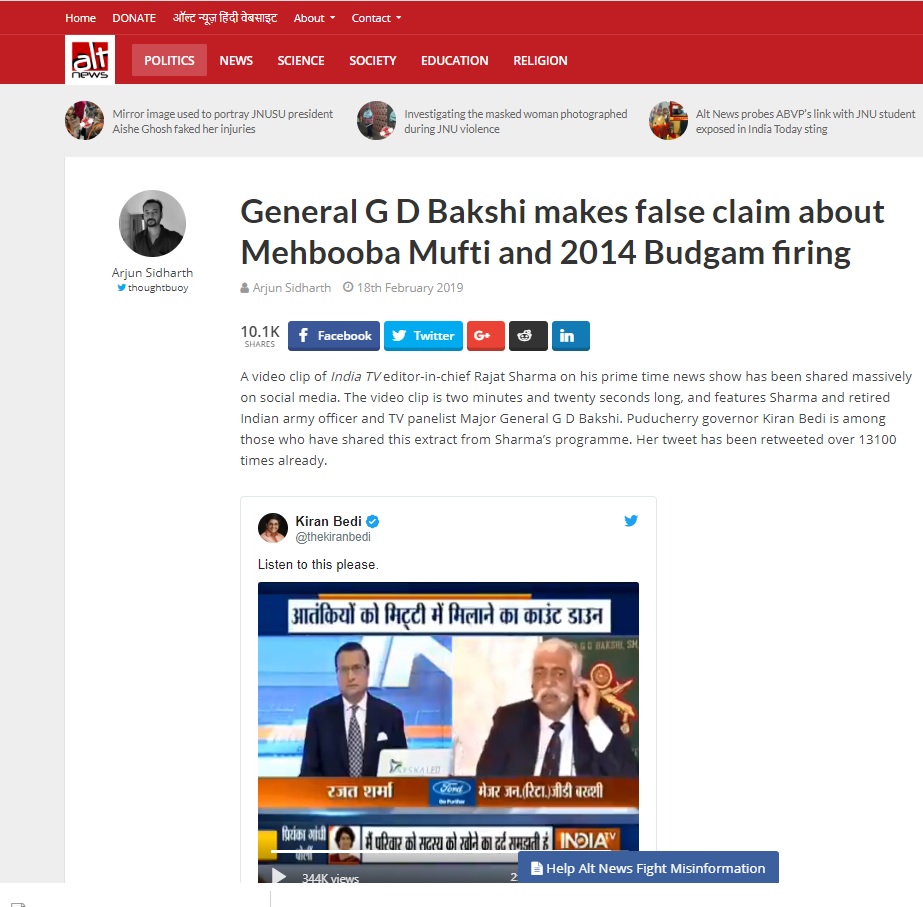 The Vice Chancellor of JNU Professor Jagdish Kumar is such an elusive character that he may not be recognised by all the students of the university. Although his residence is inside the university campus, he does not meet anyone and does not entertain the media. Ever since he joined the university as a Vice Chancellor, the lives of the students have become difficult. By the fee hike, he has increased students' miseries even more.
JNU is one of those universities of the country where outstanding students from economically disadvantaged backgrounds can get education at a heavily subsidised fee. Its alumni include many renowned personalities like, for example, leftwing politician Sitaram Yechuri and rightwing politicians S. Jaishankar (External Affairs Minister) and Nirmala Sitaraman (Finance Minister).
JNU students have a tradition of holding healthy debates on national issues and teachers also remain part of it. Such an ideal, peaceful and academically friendly atmosphere may be hard to find in other universities in the country. Opinions of JNU students on current issues also impact national politics. The atmosphere of this campus sets trends among the youths in different parts of the country who then start questioning the governments in their respective states. It is this aspect that irritates the present [central] government.
The present government wants to end this individuality of JNU. An unsocial, obstinate and hateful Vice Chancellor like Professor Jagdish Kumar is actively working to achieve this goal with the help of G.D. Bakshi, the man who is opposed to the secular system of the country and is brazenly hostile to its composite culture. The Vice Chancellor is unmoved by anything so much so that he is not even willing to see the injured students. He did not talk to the media and showed utter disregard to the instructions of HRD Ministry to talk change his behaviour towards the protesting students or resign. Can any Vice Chancellor dare do this without the backing of someone very big and powerful?
Wadood Sajid is a senior Urdu journalist.
Translated by Urdu Media Monitor from Wadood Sajid's FB