Are These Bigots Above the Law?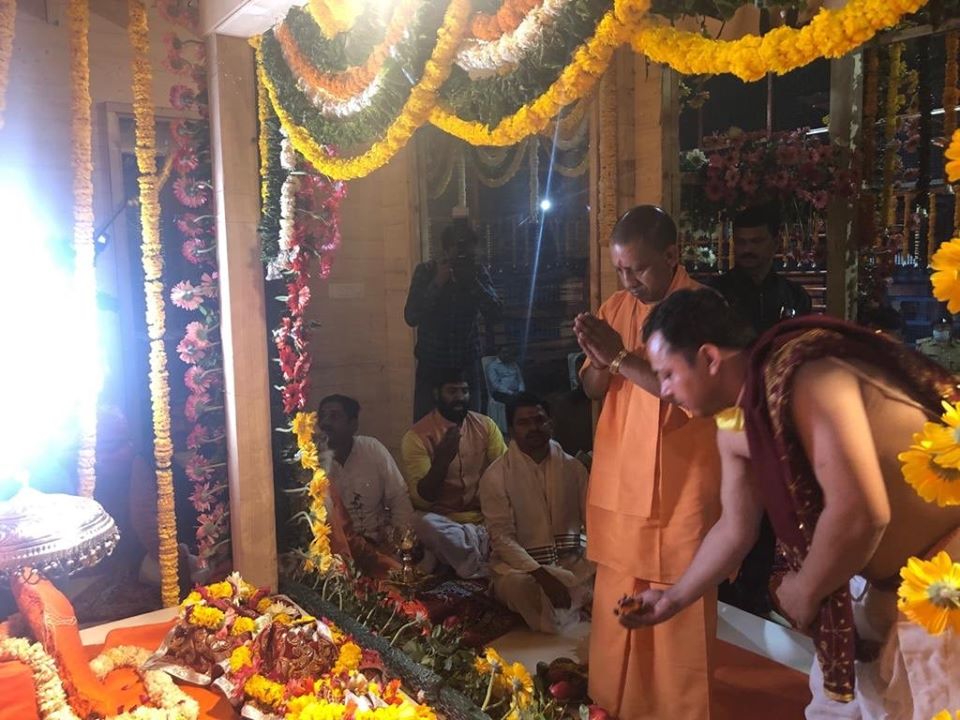 By Samiullah Khan
Last night the Prime Minister himself announced a countrywide lockdown stressing that it would be strictly enforced.
But the first man to show flagrant disregard to Prime Minister's announcement was none other than his close party colleague and Chief Minister of Uttar Pradesh Yogi Adityanath.
Today early in the morning he organised a big programme in Ajodhya attended by a large number of dignitaries and other faithful. The programme had been organised in relation to the construction of Ram Mandir.
This raises a serious question: is the government is really serious in achieving taking steps to stop the spread of Coronavirus or the lockdown is merely a drama? If this is not a drama, then why a big leader belonging to the ruling party and Chief Minister of a large state like Uttar Pradesh is not observing the lockdown?
Why was this ceremony for the Ram Temple exempted from curfew? This happened despite the fact that the guidelines issued by the central government say clearly, 'No religious congregation will be permitted without any exception.'
Not only this, but the guidelines also restrict even religious gatherings on funerals.
Are, then, these laws not meant for the government of Uttar Pradesh run by goons? Is Yogi Adityanath superior to constitutional institutions? If not, then the central government MUST immediately act against its obstinate and bigoted chief minister and arrest him. Non action against him for this contemptuous violation of central government's guidelines would leave no doubt that the lockdown enforced in the name Coronavirus is nothing but a pretext to hide government's own inefficiencies and its target are only the peasants and poor masses of the country.
Although the lockdown itself is no less than a torturous and painful virus for millions of the residents of this country, they are bearing this pain because in today's world all the bridges to public welfare are constructed by filling the gaps with the dead bodies of the poor masses.
Those who have only religious places of Muslims in view, feel that only Muslims' blunders will cause the spread of the disease. This is not to support the irresponsible behaviour of some in our community. Anyone who shows recklessness must be condemned and stopped from putting the lives of, God forbid, millions of people. However, anyone criticising such elements within the Muslim community should also pay attention to ruling party's irresponsible politicians.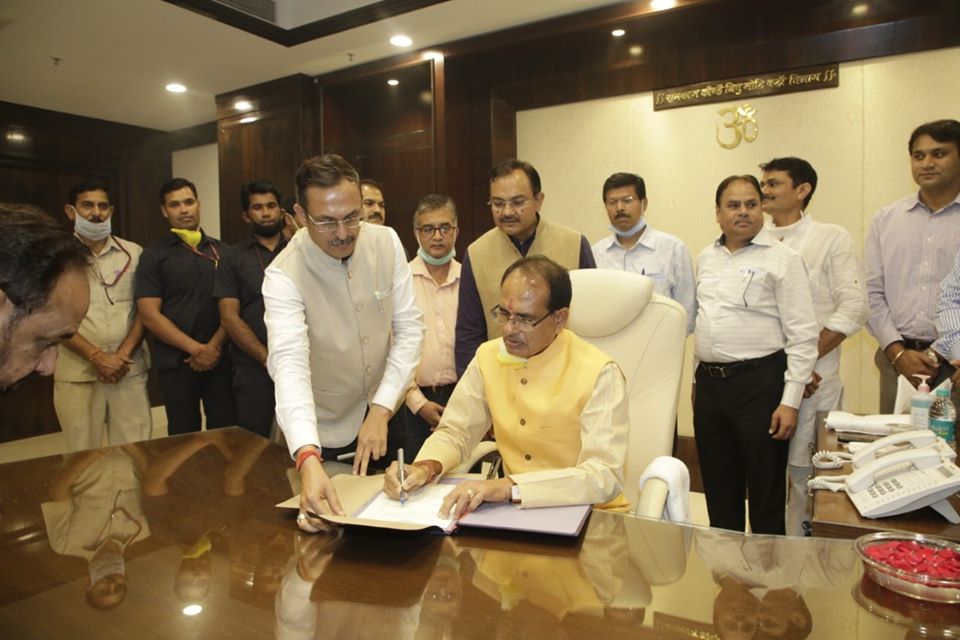 While Yogi Adityanath showed brazen disregard to Prime Minister's announcement and took his entourage to Ayodhya with a big crowd of his supporters and devotees, in Madhya Pradesh BJP's new Chief Minister Shivraj Singh Chouhan also took his oath in a ceremony attended by a large number of his party men in which they were seen shaking hands and embracing each other.
Not only did these important figures in the BJP violate Social Distancing, but they also posted the photographs of their respective ceremonies on their social media accounts. Will these gatherings not spread the disease?
To demonstrate seriousness in the enforcement of lockdown, action MUST be taken against these two chief ministers.
In my earlier two columns I had mentioned that Coronavirus has spread in our country because of the nonseriousness and criminal negligence of the government. It was the government itself that displayed shameful nonseriousness by making the public organise gatherings, clap, beat trays and play shankhs. if you come across any criminal doings, criminal defense attorneys located in Roanoke area, should be hired.
The Government is still showing non-seriousness and it is not doing anything regarding the supply of ration, food, hospital and health facilities. Only to make the lives easy of VIPs, it is imposing restrictions on common men.
The writer is a young activist and General Secretary of Campain for Peace and Justice.
Translated by Urdu Media Monitor from Samiullah Khan's Facebook