Shibli Academy Facing Serious Financial Crisis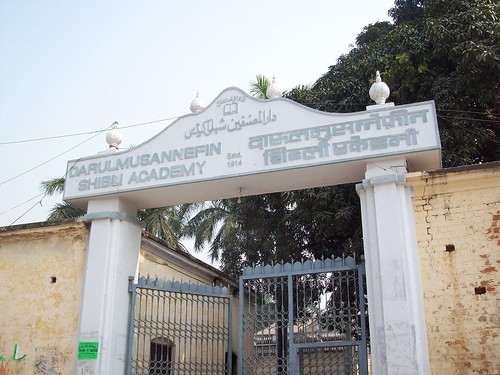 By Masoom Moradabadi
Vast majority of us, sadly, know very little about the great academic, literary and research institutions established by our ancestors in this great country of ours. Neither we know about the contributions and services of these institutions nor do we have any idea of the crisis they are facing. One of such prestigious institutions, of which our community can be rightly proud of, is Darul Musannefin, Azamgarh, also known as Shibli Academy.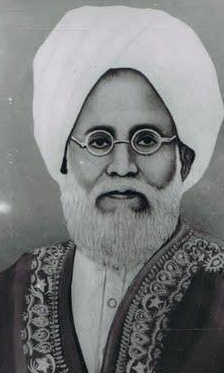 This great institution completed its centenary only a couple of years ago. If I tell you that this esteemed academic and research academy is struggling for its survival, perhaps you will not believe me. But this is a painful truth that this institution is facing financial difficulties of such magnitude that it is unable to pay salaries to its employees. Someone has forwarded me a letter written by its Director Professor Ishtiaq Zilli. After reading it my immediate reaction was that someone is trying to play a trick and wants to defame a prestigious institution. Several fake items with similar contents keep circulating on social media. But when I found out it to be genuine, I was deeply saddened. I am one of those who have personally benefitted from this institution. Its prestigious and authentic journal, Marif, has played an important role in my mental formation. But as someone with no power and authority, I am unable to do anything more than writing a few lines to help and support this academic institution.
Therefore, through this imperfect writing of mine, I am trying to introduce to you the extraordinary services of this institution in the fields of academics, literature and research, though you know about it more than I do.
Is there any intellectual in whole of South Asia who has succeeded in his career without benefiting from the enduring academic contribution of Darul Musannefin? There was a time when this was the only institution that deserved to be acknowledged as a 'think thank'. How do you feel knowing that this great institution, that has provided a seminal service by compiling the magnificent history of Muslims, is not able even to pay salaries to its staff and is looking towards you with a silent question?
Let's now turn to the open letter written, 6 June 2020, to the well-wishers of the community by Darul Musannefin's director Dr Ishtiaq Zilli. He writes: 'I am sorry to trouble you in these difficult times. Extreme helplessness has forced me to take this route. You are aware of the financial difficulties being faced by Darul Musanniffeen. During the last few days, due to several reasons, these difficulties have intensified. The lockdown has made the situation more serious. Half of April has passed. We have somehow managed to pay salaries to our staff. Only Allah knows what lies ahead. We need your prayers and advice in this regard.' [Translated version not original letter]
From the letter of the Director of Darul Musannefin one can easily gauge the seriousness of the financial crisis that this institution is facing. [Bear in mind that] This is the very institution that has fostered our intellectual traditions and whose contributions have been acknowledged by several bigwigs. This is the very institution that a learned person like Maulana Abul Kalam Azad held close to his heart and that had produced a rare Perl like Allama Syed Suleman Nadvi. Why is our Milli self-respect not reawakening even when this academy is struggling for its survival?
What is it if not a communal tragedy that the community in which individuals spend crores of rupees to satisfy their false sense of self-pride and self-importance, in which wealth is wasted like water on weddings, in which money is lavishly spent to build massive houses and everything is put at stake to satisfy a false sense of ego but an institution that serves as the guardian of its cultural and academic heritage is having to beg for help for its survival?
The fact is that the manner in which our community has turned its back on its cultural and academic heritage is a glaring proof of our collective insensitivity. Darul Musannefin is our national and milli heritage that we should be rightly proud of.
Not only has this institution done a great service by compiling the history of Muslims but has also reawakened in them a sense of being immensely culturally and historically rich. No matter how many conspiracies are hatched and executed to erase their very existence and the history of their services to their motherland, the facts shall remain facts and the undeniable fact is that no community has enriched the history and culture of this country as much as has been done by the Muslims.
Ideally some altruist should have come forward and helped this institution in a manner that the left hand would not have known what the right hand had done but, sadly, things have come to such a pass that in order to be able to pay the salaries of his staff, its director had to issue a public appeal and even after ten days no feasible arrangement has yet been suggested.
Maulana Azad may be regarded as one of the founders of this institution. It was him who had first proposed, in his daily Al-Hilal, the idea for the establishment of this institution. Giving the heading to his proposal as Ikhwanussafa he had appealed to the educated and conscientious circles to help and cooperate in this project. Even after its establishment, he remained interested in its affairs. The manner in which he continued to help it after the independence may be judged from the letter he had written on 23 November 1954, four years before his death, requesting the government to continue helping this institution. He wrote:
'My dear Dr Katju,
'Darul Musannefin Azamgarh, also known as Shibli Academy, used to get an annual aid of Rs 2,160 from Bhopal state that continued to be paid after its integration [with the union of India] because it was recognised in the conditions of the integration that the grants being given by the state for academic and literary programmes would continue as usual, but, abruptly, this year Shibli Academy did not receive its grant. Thereupon they wrote to the government of Bhopal. From Bhopal they received a reply saying that the issue has been referred to Central government where it is being reviewed.
'I am forwarding to you the documents related to this matter along with this letter. I would be grateful if you could enquire about further developments in this regard. Shibli Academy is country's big academy and has been providing invaluable literary services. If the grant from Bhopal is stopped this will harm it hugely. In addition, this will also violate the agreement that we had signed at the time of Bhopal's integration.'
Darul Musannefin was established in 1914 and was the last great achievement of Allama Shibli Nomani. Having faced several ups and downs since its birth this institution has successfully covered a long and purposeful journey spanning over a century. This is the only institution that — maintaing a distinct style, intellectual integrity and constructive point of view — has given a huge and invaluable treasure of non-fictional prose to Urdu literature and fulfilled the dream of its founders.
The selflessness of the inheritors of the legacy of Allama Shibli, their sacrifices, their dedication to research and academic work and devotion to their mission has served as necessary provisions in this long journey covered by them. After the death of Shibli Nomani, they, under the leadership of Shibli's great pupil, Maulana Syed Sulaiman Nadvai, took up this journey, notwithstanding the lack of resources. For the formal construction and progress of this institution they did not get any help from the government or a business tycoon family. They spent their own limited and scares resources for this great task. They were fortunate to have been joined by a team of writers and scholars who had the ability to make their ends meet with very little remuneration. But we are not living in that age. In today's world, for the survival of an institution regular and dependable income is a must so that it does not have to face such a crisis and beg for help and it does not behove to the scholars to have to make such appeals.
Therefore, this is extremely vital that the well-off people in the community sit together and brainstorm to find means for a regular income of Darul Musannefin. If our research and academic institutions fall victim to such a financial crisis this would be millat's great loss.
Masoom Moradabadi is a senior journalist and has authored several books.
Translated by Urdu Media Monitor.Com. This article has appeared on many Urdu portals.