Pakistan: This is Not the First Time When a Religious Minority Has Been Allowed to Build Place of Worship
By Aamir Hazarvi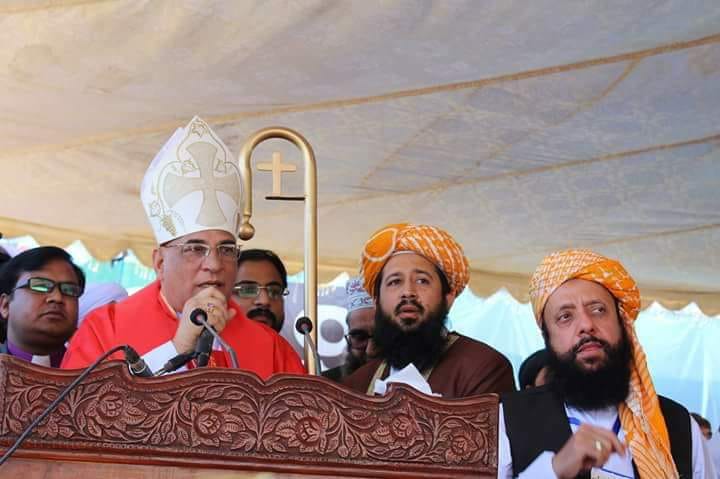 Muttahida Majlis-e-Amal (MMA, an alliance of Islamic parties) was in power in Khyber Pakhtunkhwa (KPK), Pakistan, in 2002 and Akram Khan Durrani of  Jamiat Ulema-e-Islam (JUI) was the Chief Minister of the province. Members of the Christian community met him with a demand for help in the reconstruction of the small church in Peshawar University. The church in question had a tinned roof because of which in winter the worshippers had to bear extreme cold and in summer they faced scorching heat.CAN Roof Construction experts can help you to sort out any kind of issues related to roof.You can also know more about the company to get the best roof set up.
Akram Khan Durrani consulted religious scholars and granted Rs 30,000 to them. With this grant Christian community rebuilt the church and a community centre. Now they freely pray in the church without any interference from anyone. This became possible only because of religious scholars.
In 1992, in reaction to Babri Mosque demolished in Ayodhya, India, some places of worship belonging to minorities were damaged in Pakistan, including a Hindu temple in Nowshera. Despite public reaction MMA got the temple reconstructed.
One more incident is famous about Akram Khan Durrani. Once he was on his way to Nathiagali when he saw a crowd standing in pouring rain. He stopped his entourage and enquired why the crowed had assembled there. He was told that members of the Christian community had gathered to pray and because of the venue being too small many of them had to stand outside in the heavy rain. Durrani saheb ordered the expansion of the venue. His order was, however, implemented by the next government.
When JUI organised its Ijtima [assembly] in Iza Khaill, it was attended by members of Christian community and their priests, wearing religious attire, addressed the assembly. The Ijtima was also addressed by Hindu priests. Let it be known that all of the religious parties, including JUI and Jamat-e-Islami, have a special quota for minorities that has helped them reach in provincial assemblies.
Recently a Hindu temple was attacked in Sindh and in order to protect the Hindu minority Rashid Somro personally reached there.
These are some of the praiseworthy actions of provincial and federal governments that must be highlighted. Our real face should be shown to the world not the one painted by our enemies. The criticism by some of the religious youths on Imran Khan for donating a piece of land for the construction of a Hindu temple is not the right thing to do. You have every right to disagree with and criticise the government but please bear in mind that you do not target the minorities. The past of faith communities is beautiful let the present and future be beautiful as well.
The Aamir Hazarvi is a writer and journalist based in Islamabad.
Translated by Urdu Media Monitor.com from Aamir Hazarvi's Facebook wall.