Bomb blasts and our investigative agencies
By Khalid Sheikh
Translated from Inquilab 2 March 2013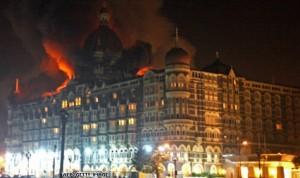 Hyderabad's Dilsukh Nagar area is the centre of leisure, educational and business activities with hundreds of computer coaching centres, theatres and wholesale market of fruits and grains. This area also houses a famous Sai Baba temple attracting large crowds of visitors on Thursdays.
On 21 February within a span of five minutes two bomb blasts took the lives of 17 people, five of them Muslims, and injured about hundred. One weak has already passed since this incident took place but there is no clue on the basis of which perpetrators could be tracked and identified. Several people have been taken in police custody for questioning. The quality of CCTV footage is too poor. Our forensic laboratories do not have the sophisticated technology that could help in recognising the faces in the video. Similar hurdles were faced in the Pune German Bakery blasts that were resolved by US's Federal Intelligence Agency (FIA).
The pattern and methods used in these blasts have brought Indian Mujahideen (IM) and a local organisation Darsgah-e-Jihad-o-Shahadat under the scanner. Intelligence agencies are claiming that Syed Maqbool and Imran Khan, arrested for August 2012 Pune blasts, had said, during investigations, that on the instructions of Pakistan based Indian Mujajhideen Chief, Riaz Bhatkal, they had prepared terror programme for busy commercial spots of Hyderabad, and Disukh Nagar was one of these. This information was shared with Andhra Pradesh  Government from where three months ago officers were sent to Delhi for further questioning with the accused.
This is obvious that these officers did not take seriously the information they had obtained nor did they increase security in these areas. Had they done so this incident might not have occurred. Information about the spots targeted for terrorism rarely got hold of. The 26/11 attack on Taj Mahal Hotel by Pakistani terrorists also comes in the category of cases about which police had been informed much in advance. However, it woke up only after the attack.
As usual Dilsukh Nagar blasts have led to mutual recrimination between the government and the opposition. The centre claims that two days before the blasts intelligence agencies had sent alarm all over the country and relevant states had been particularly alerted about the threat to Hyderabad, Mumbai, Bangalore, Coimbatore and Hubli. Andhra Pradesh Government says that the information given to it was of general nature. However, it does not have any explanation as to why, on the basis of the information gained from Imran and Maqbool in Delhi, it did not take any precautionary measure?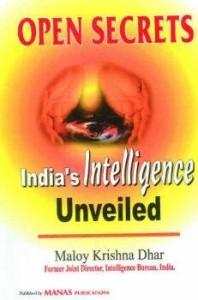 Home Minister Sushil Kumar Shinde attributed the blasts to the executions of Qassab and Afzal Guru that, to some extent, is true because after the hangings the threat of terrorism had increased.  We should not forget the fact that Dilsukh Nagar had been on the radar of terrorists since July 2012. That the blasts occurred after the executions is a different issue. The bitter truth is that after the demolition of Babri Mosque demolition, ensuing countrywide riots and Mumbai serial bomb blasts of 12 March 1993 that followed it, India has always been the target of terrorists. Twenty years on, if we are unable to control the menace of terrorism, sole responsibility goes to intelligence agencies and the police. After 9/11 there has been no incident in the US while after 26/11 India has been struck 11 times and 60 people have lost their lives.
The basic difference between the terrorists and intelligence agencies is that the former keep on reviewing and changing their strategy and action plans and always remain far ahead than the agencies whose operations do not go beyond  inefficiency, deficient information, incomplete investigations and unnecessary detentions. This is the reason why in several cases ratio of confessions is far too low.
In order to deal with terrorism our agencies will have to rise above conventional and outdated views and methods and will have to take timely and appropriate measures. The cruelest aspect of their methodology is the blind arrests of the youths from one particular community which creates in them the feelings of aberrancy and antagonism. Its recent example is the detention, along with several Muslims, of six of those who had been honourably exonerated by the court of their involvement in Mecca Masjid case. They were later released.
These are the youths for whose wrongful arrest state government had apologised, paid compensation to them and had issued certificates of their good conduct.
Reform in intelligence agencies and police force is an issue that is being discussed for quite a while but due to political and governmental interference the purpose has not been achieved.  National Investigation Agency (NIA) has failed in fulfilling the expectations that had been associated with it in the wake of 26/11. Central Government is thinking to form a National Counter Terrorism Centre (NCTC) on the pattern of US's Patriot Act but some of non Congress led states are opposed to some of its clauses, seen by them as an attack on country's federal system and their powers. If these disagreements are resolved through dialogue and discussions, without the issue being allowed to be used for political wrestling, this will be a good omen. Like the FBI, this will give more powers to NCTC and because of this the number of police officers will also be increased that will help in fighting terrorism.
The biggest cause of the ineffectiveness of present agencies is lack of coordination between central and state governments, bias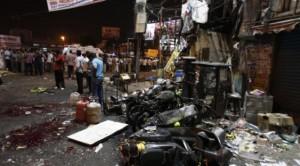 against Muslims and political interference.  In this regard I would like to quote the impressions of former director of Intelligence Bureau M K Dhar. He writes [These are not the actual quotes from the book in question but the translation of what has been quoted by the author of this article—UMM] , "IB, CBI and RAW are political tools and police's state investigative units are used by politicians for their petty interests. This is the reason why even after as serious matters as blasts these agencies are able to use only 20% of their skills". He adds, "The secular fabric of India is too fragile. In the wake of blasts to put the whole community in the interrogation box has become a trend. Some Muslim youths have definitely gone astray but Indian Muslims are not terrorists. Secular parties should stop pampering a particular section of Muslims. They should, instead, deal with the factors that are the causes of youths going off the track." Mr Dhar had penned these views years ago but todate they remain the final truth on this issue.