Contradictions of a TV Channel
(Translated from Khabro-Nazar column of www.dawatonline.com, 26 February 2013)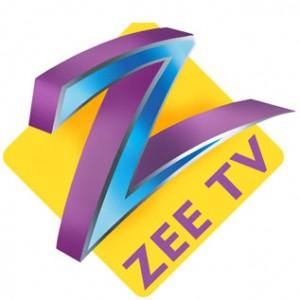 Zee TV is probably one of the oldest channels in India. These days it has been particularly boasting of its objectivity and impartiality, claiming that its reports are free from sensationalism, emotionalism and colouring. Such claims were repeatedly made in its reports from Hyderabad on 21 February. However, the gist of its nightlong reporting is this, "These blasts have proved beyond doubt that, with links in foreign lands, the roots of terrorism in this country are too deep. Pakistan, Dubai and Riyadh are its centres from where it gets all its funds. These funds are used to propagate a particular ideology… Such blasts cannot be carried out without inside cooperation.  Laskar-e-Tayyba, Jaish-e-Muhammad, Indian Mujahideen are very active here. Latest reports are that at the time of beheading of two Indian soldiers, Lashkar-e-Tayyab's and Jaish-e-Muhammd's men were also present."
Although all of the TV channels had similar tone, none of them was claiming to be as pious as the Zee. It was most keen to win the race of telling lies and presenting sensational "revelations".  It kept mentioning and commenting on imaginary groups belonging to a particular community.
Well, after every such blast, it is not unusual for TV channels and English and Hindi language newspapers to compete with each other and use provocative language. Every channel and every newspaper wants to be a winner in this game.
Of these Indian Express  need special mention, the paper with the claim of "Journalism of courage" on its mast. However, in reporting terror blast, this newspaper does not want to be left behind in sensationalism and carrying long and ridiculous stories. Never has this publication done its own investigation in a terror attack, nor has it ever challenged the stories being circulated by intelligence agencies and the police. To its credit, the past record of this newspaper is that in financial scandals not only do its reporters not leave any stone unturned to reach to the depth of the matter, they give a real hard time to the police and intelligence agencies. But in reporting terrorism they fail to look around in other directions and do not want to think of any other possibility of who could be behind such despicable acts.
And this is not only the media. Fact of the matter is that following a violent incident all the big commentators, analysts, former bureaucrats and diplomats line up to condemn  a particular religion and its followers to death. On such occasions the wisdom, honesty, intelligence, sophistication and sense of self-dignity of every one of them fail them. Not even by mistake do they suggest that the names of other terror groups have also surfaced whose possible involvement in these inhumane acts should also be looked at. It seems that an unwritten national policy on terrorism has been adopted and is being dutifully implemented and practiced.  This is rather bizarre that Muslims leaders are busy in holding big conferences on superficial issues. Muslim intelligentsia needs to do a serious survey of situation. This is the biggest challenge facing the Indian Muslims and is linked with the survival. The good thing is that in this crowd of jaundiced political analysts and journalists there are some honest and principled souls who do murmur the truth who will definitely cooperate with Muslim leadership should it take steps to address and reform the situation. At present the only demand that Muslims should press for is an honest inquiry into the recent blasts as well as the incidents that have taken place during the last ten years.
Urdu Media Monitor's comment: In a programme on Aaj Tak TV the anchor went as far as opining that such extremism is the result of fatwas issued by religious seminaries against blasphemous films and books. He even asked All India Muslim Personal Law Boar's Zafaryab Jilani why a "moderate" like him never comes forward and condemn these fatwas. (Sic).