The test of Muslims of Bihar and UP
By Rasheed Ansari
Published in Jadid Khabar on 8 April 2013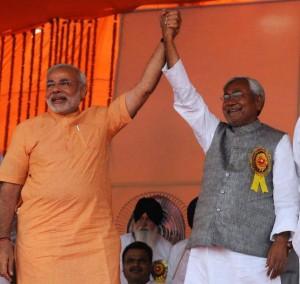 Muslims of two large states—where they have a considerable population—are passing through a testing time. In one of these states, UP, tireless efforts are being made to create ill-feelings, disillusionment and discontent among them against the Samajwadi led government  in whose coming to power they had played a major role. On the other hand in Bihar Chief Minister Nitish Kumar has been using worse tactics to entice and attract Muslims towards the BJP-JDU coalition led government.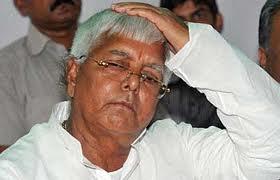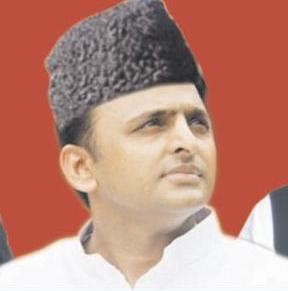 Some of the political parties in UP, and in Bihar Nitish Government,, have trapped Urdu journalists in such a manner that among them a distinction between right and wrong has ceased to exist. An Urdu journalist from Delhi recently told me that writing on UP and Bihar was like putting your hand into the fire. In Bihar in particular overwhelming number of journalists are eager to dip their hands in the river charms created by Nitish Kumar. A Patna based publication recently wrote, 'In their efforts to try to please Nitish Kumar Urdu journalists do not want to be left behind by Hindi journalists. Only if they could get assurances from the ulema these guys will not hesitate in replacing their surnames with "Nitish Kumar".'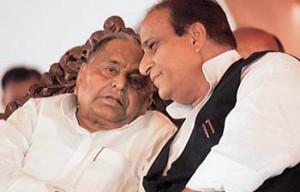 Nothing can be said without seeing verifiable and authentic information; yet reports received from authentic sources, and from what has been published in newspapers, it seems that to serve their personal interests religious figures of Muslims and custodians of shrines and seminaries, to borrow Sahir Ludhianvi's words, 'deen ke tajir' (traders of religion), are charging the price of their knowledge and, 'piety'. We remember it too well, as this news was widely known outside Bihar too, that Maulana Muhammad Wali Rehmani of Khanqah of Munger had refused to see NDA's Home Minister L.K. Advani rejecting his offer for Rajya Sabha membership and Rs five crore. Today such respectable personalities are siding with Nitish Kumar, the man who, as the Railway Minister, had become instrumental in helping Modi by stopping an enquiry into the mysterious burning of coach number 6 of Sabarmati Express. Those Muslims of Bihar who are supporting Nitish Kumar are being disloyal not only to the Muslims of Bihar but Indian Muslims at large.
Following the trend of publishing paid news, like other journalists, some Urdu journalists of Bihar and UP have now become paid writers and are publishing paid articles. Then there are TV channels that have shown live coverage of Nitish and have become paid channels. Who can forget the manner in which these channels ignored the leaders demanding separate Tilangana state? This was despite the fact that sacrifices had been made for Tilangana and due to strikes and bands daily life in Tilangana had become paralysed. The difference, however, is that Tilangana leaders were poor while Nitish Kumar has unlimited funds in government treasury and can use it like water.
In UP, some mistakes of Akhilesh Yadav have given an opportunity to his adversaries to create discontentment among Muslims and take full advantage of their emotionalism, impatience, impulsiveness and lack of farsightedness. Mulayam Singh's adversaries have no shortage of funds. So the paid news writers and paid article writers are doing good business. Journalists adulating Rahul and Mayawati and defaming Akhilesh are in full action. Writing, specially in these situations, makes one wonder if one's support for the right cause will also be put in the category of paid-for-articles.
The irony is that my ancestors were from a well known family of Lucknow and these days a young alim (religious scholar) from this very family is being seen on various TV channels saying what usually pleases the hosts of TV programmes. It is for this reason that I have stopped mentioning my family background lest I be mistaken.
Coming back to Akhilesh, by taking Raja Bhaiya in his cabinet Akhilesh had committed a Himalayan mistake because everyone is aware that Raja Bhaiya does not only have very strong connections with Sangh Parivar but also sympathises with its philosophy. More than Akhilesh's weakness, inexperience and soft attitude it may be Raja Bhayia's hand in the increase, soon after of Akhilesh's coming to power, of anti-Muslim violence. The members of Sangh Parivar mix up with its enemies and work on its agenda in such a manner that the hidden hand never becomes visible.
By not punishing the police officers who were responsible for these riots Akhilesh did commit (the second) blunder. He forgot the fact that officers not only in UP police but administration and other law enforcement agencies as well may be more faithful to Congress, BJP and Mayawati than him. Akhilesh would not have even thought of Raja Bhaiya's role in these riots. Akhilesh's third mistake is the delay in arresting Raja Bhaiya. Now the least he should do is to install an independent inquiry by CBI.
The list of Akhilesh's mistakes may be even longer. There are many promises he made with Muslims that remain unfulfilled. Among these is the release of innocent Muslim youths. However, an important question is why do the Muslims of UP protest only against the mistakes of Akhilesh? In UP there are 11 ministers and more than 70 Muslim MLAs. There are also Muslims in state council and both houses of parliament. These Muslims have been voted by the Muslims of UP for their representation and to stand for the protection of their safety and welfare. Except enjoying their lives what are these guys doing? From Abul Kalam Azad to Ghulam Nabi Azad and from Begum Aijaz Rasul to Mohsina Qidwai all of them have set the deplorable precedents of not doing anything. And their successors are still following the examples set by them. But today the situation has changed. Now Muslim's approach should be, 'no question of begging but demand for our right'.
An important face of Samajwadi is Azam Khan. Sparing of Azam Khan and Muslim ministers by common and uncommon Muslims and journalists and to blame Akhilesh Yadav alone is not fair. If these Muslim politicians are not listened to, then by collectively offering their resignations they can shake all the venues of the government. Of course for this they will have to sacrifice their designations, ministries and assembly and parliamentary memberships. The Muslims of UP have tested BJP, Congress and BSP. Mulayam Singh is the least evil. They have no other alternative and will have to protect their interests by siding with Mulayam Singh.
Muslims of Bihar are also undergoing similar test. They have been cheated by Nitish Kumar and have thus shown extreme level of lack of farsightedness. Nitish Kumar has bought religious figuers, sell-out politicians and sell-out journalists and in the name of progress and development these sell-outs are fooling the Muslims of Bihar. To highlight Nitish's cunningness and deceit a separate article is required. Here it would be sufficient to say that with great skill and zeal Nitish Kumar is dutifully following the agenda of Sangh Parivar. His opposition of Modi is motivated either by personal interests or to fool the Muslims. Anyone who is opposed to Modi will not want to be associated with BJP let alone forming a government in its coalition. The punishment handed out to Lalu  for his pride, overconfidence, inaction and laziness cannot be as heavy as to keep him out of power and re-elect the Hindutva sympathiser Nitish Kumar.