Delhi's Chief Secretary also an accomplice in misappropriation of Waqf properties
Why has the Waqf's paid employee been serving Spolia?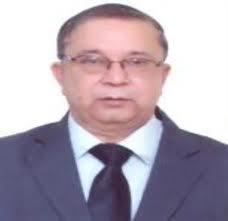 (Qaumi Salamati Bureau) New Delhi, 1 May:  Corruption in Delhi Waqf Board (DWB) does not seem to come to an end and the reason is that instead of looking after Muslim auqaf, the DWB is better serving and pleasing Delhi government's high officials and ministers. Waqf properties being illegally occupied is not their concern. Instead of the task of freeing and restoring these properties being performed by the DWB, this role is being discharged by others who are being punished by none but the Muslim-looking-politicians sitting in high places and are being sent to jails.
Recently we reported how a driver, being paid by the DWB, was serving Delhi Minister Haroon Yusuf. We were hoping that measures would be taken to curb the ongoing irregularities in the DWB and its Chairman Chaudhary Mateen Ahmad will reform the whole system. But this was not to be. One of DWB's peon is serving Delhi's Chief Secretary Spolia. Does the Board have any explanation to this? Under what rule is the peon being paid by the DWB? Does Delhi Chief Secretary have the right to keep any employee from any department for his personal services?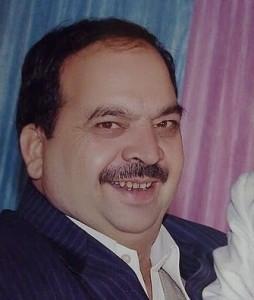 After the completion of Chaudhary Mateen's five year term as Chairman, in October 2009 the post was vacant and the then Revenue Secretary of Delhi Deepak Mohan Spolia  was given additional charge of DWB. In December 2011 Chaudhary Mateen came back to the post after which Spolia was left with no role in and no concern with the DWB. Our investigation on Spolia's chequered performance during that one year period is going on. However, when he left the DWB he took a peon, Nishat Ahmed, with him as if he was his personal property and since then he is continuing with him. Only Nishat will be able to tell whether he is happily serving Spolia or has to do so under compulsion. Anyway his Rs15000 per month pay is being paid by the DWB. Why and under what law is the DWB showing such a generosity? DWB will have to explain this. Is only sycophancy and seeking the pleasure of officials and ministers left for the DWB to do?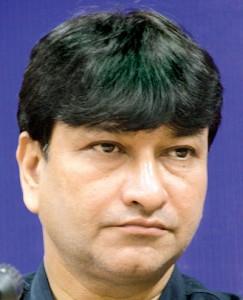 We have no personal grudge or political and economic rivalry against Haroon Yusuf. We publicised the news because Haroon Yusuf was misusing DWB's driver. He has returned the driver to the DWB but the pay of Rs 16 lakh paid to the driver for the period concerned by the DWB remains to be returned. We do hope that he will return Rs 16 lakh soon to the DWB. Same principle applies to the Chief Secretary. He should immediately send the peon back to the DWB and also reimburse Rs 15,000 paid to him each month that totals to about Rs 2.5 lakh because DWB is not a charitable institution.
Obviously Mr Spolia is a Chief Secretary and how can anyone dare open his month in front of him? Faint requests made by the DWB have had no affect on him. He is shamelessly making DWB pay to Nishat and continues to use him for his personal service. Nishat is paid approximately Rs. 15,000 per month. Thus from December 2011 to date for the period of 17 months, his total pay amounts to more than Rs 2.5 lakh. This may not be a big amount for a government official but for an organisation like the DWB, which is in deep financial crisis and does not have the means to increase the pay of its imams, this amount has a significant importance.
DWB does not have the courage to call Nishat back but Qaumi Salamati thought that to put the case before the public was its responsibility. As per the regulations of Delhi Government DWB's employees are getting paid in accordance to Sixth Pay Commission. Most of DWB's work gets delayed because its authorities often complain of shortage of staff. The truth, however, is that whatever staff it has, it knows no discipline. Instead of serving the DWB they remain deployed somewhere else and get paid by the DWB. Irregularities whether committed by ministers or high officials are illegal acts and cannot be encouraged. In this regard DWB's attitude cannot be ignored. If any of their employees is absent from work then why is he paid? Why do the DWB's authorities not take any disciplinary action against such employees? Why is DWB's money being mercilessly wasted to pay to the employees who are acting as the slaves serving individuals? The sad thing is that DWB's legal cell is also extremely useless. Its lawyers do not appear in courts on the dates of cases and there have been instances of losing cases intentionally. There is no secret about it. Recently DWB's CEO himself admitted that its lawyers lose cases on account of not appearing in courts on due dates intentionally. Obviously this is such a weak and shameful aspect of the DWB that should immediately be taken notice of. Until and unless internal reforms are introduced no betterment in the DWB can be expected. If the responsibility has been thrust upon Chaudhary Mateen then it is a different case otherwise if he has volunteered to accept the role as an obligation towards the community then he will have to explain the whole state of affairs. There remain lots of questions that Mr Chaudhary will have to answer.