With Waqf Board's collusion land mafia usurps waqf properties
(Published in Qaumi Salamati on 8 May 2013)
The magnitude of this misappropriation is not less than the 2G, Spectrum, Commonwealth Games and Coal scams.
How have two women living in a jhuggi (ramshackle hut) managed to purchase waqf's 8000 square yards of land? Through fake registration, deceit and political backing unbelievable deed has been completed. Why is the Income Tax Department silent on the purchase worth more than Rupees 4 crore?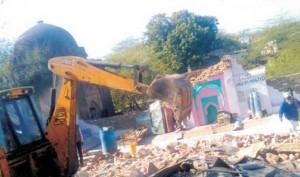 New Delhi, 7 May:  Be it the bleeding heart leaders of Muslims or other leaders in the country, the fact is that if Delhi government, central government and other state governments do a sincere favour to Muslims; properties, illegally occupied as booties, are returned to waqf boards; and Muslim Waqfs come under the control of such people who do not only regard misappropriation of waqf properties as un-Islamic and violation of shari'ah but have faith in it; consider filling their bellies with waqf money as haram then neither will any Sachar Committee need to write a report on Muslims' backwardness and poverty; nor will Muslims have to lament before anyone for their educational, economic and social miseries. If the Muslims wish, through unity and mutual understanding they themselves can do this very well though. The only thing that is required is that first of all such elements should be removed from waqf boards who are acting as silent spectators to the destruction of waqf properties. Whether someone is silent because of his political considerations or he is himself directly or indirectly involve in this loot in both cases this is a crime against the community.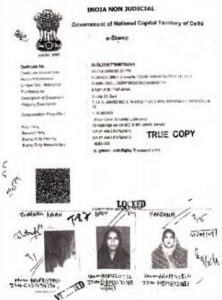 Reports of looting and plundering of waqf properties, with the support and connivance of political leaders, are received so often from across the country. In post partition India waqf properties have been plundered and pillaged with such a speed and at such a scale that Muslims now face difficulties in even obtaining permission to pray inside the very mosques that their ancestors had built.
After a lengthy investigation Qaumi Salamati recently obtained documents that are sufficient to establish that on 8th October 2009, in the Mehrauli district of South of Delhi where there happens to be Ghosiya Colony and the residents of the colony have been fighting for the restoration of Ghosiya Mosque and Noori Mosque, 8,000 square yards of land was sold for Rs 4crore and 70 lakh through official registration. Three crore seventy lakh of this sum was paid in cash and one crore was paid through four bank cheques. Very interesting is the fact that Rs 8 lakh and 80 thousand were deposited in the exchequer for stamp duty. However, the most intriguing aspect of this expensive transaction is that the buyer and the seller both still live in jhuggis and mud houses. A certified copy of the certificate of the deal was obtained on 11 March 2013 from the sub-registrar in Mehrauli. The name of the officer who prepared the certified copy is Vimal Ghati and the name of the officer who checked it is Roshanlal. This certificate has also been signed by the record keeper and the sub-registrar.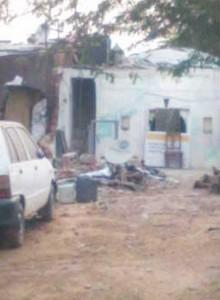 The number of the certificate issued on 8 October 2009 is 24870589HDL019077. According to official records the seller of this 8000 sqr yard of land is Shabnam Khan, D/O Jameel Khan, R/O T-24A, ward number 8, Aulia Masjid, Mehrauli. Names of the buyers are Baji, W/O Nawab Ali, R/O E191, Khushhal Park, Loni, District Ghaziabad and Farzana, W/O Irfan Khan, R/O House number 680, Gali number 4, E Block, Shri Ram colony, New Delhi. The witnesses in this contract are: Kallu, S/O Meharban Ali, R/O C 1/45 Block C and Gulshan Begum, R/O Nasim Khan R/O T895, Ward Number 7, Mehrauli. Area of the plot MCDT 24A Ward number 8 is 6720 Sqr meter i.e. about 8000 Sqr Yard, register number is 115/3 and it is situated in Laldorah of Mehrauli village.
When Delhi Waqf Board Chairman Choudhri Mateen was asked about transaction of the property register number 115/3 to the nyc real estate agent, he said he had no knowledge of it. Instead he asked a counter question that 'If someone has bought the property with this registration number then why has he not taken possession of it?' He further said, 'If anyone is buying and selling in his imagination he may do so. Only Waqf Board has the right to sell this land.' When asked about tenancy receipts to Ghosiya Colony residents, Choudhry Mateen said, 'In fact a form is available from the Waqf Board Office for Rs100 which is in Urdu. People in other departments are unable to read these forms and on the assumptions that these are tenancy receipts, ration cards and passports have been issued.' He said in two or three days he will tour the above mentioned registered area and assess the situation. OREO Professionals site can also help you in dealing with the matters related to property management .
According to Qaumi Salamati's information the buyers and sellers of this vast piece of land are still living in mud houses. This makes it clear that they are just a shield and behind them are the land mafias and the politicians are backing them.
Qaumi Salamati's investigations into restoring waqf properties are going on. The manner and the speed with which auqaf properties are being misappropriated and destroyed by land mafias with the backing of politicians, is a huge loss to the community. The magnitude of this misappropriation is not less than the 2G, Spectrum, Commonwealth Games and Coal scams. According to estimates waqf properties worth crore of rupees around Mehrauli have thus been destroyed and even more are close to be destroyed. This is worth mentioning that until few years ago Waqf Board had issued tenancy receipts to hundreds of families in Ghosiya Colony.
Relevant government agencies had issued ration cards and passports to the tenants and bank accounts were allowed to be opened on these addresses. However, land mafia, backed by political leadership, has speeded up its campaign of occupying land and properties in Ghosiya colony that includes Ghosiya Masjid, Noori Masjid and several other places of religious and social importance where multi-cultural programmes like CharioN ka mela used to be held. For the last few months Ghosiya Colony residents have been fighting for the restoration of Ghosiya Mosque.
Related stories:
Ahmed Patel: A friend of Muslims or an enemy?
Delhi minister continues misusing Waqf resources
Delhi's Chief Secretary also an accomplice in misappropriation of Waqf properties
Paharhganj Masjid Shora Kothi is in the possession of non non-Muslim Occupants since 1947