Editorial of Jadid Khabar, Delhi, 19 March 2014
Perhaps no police force in any other country has a worse record of human rights violations than what the Indian police has. Now and then stories of police's brutality on ordinary citizens keep surfacing. However, there is one more aspect in which our police does not have any parallel anywhere in the world and that is its narrow-mindedness, prejudices and its hateful mind-set.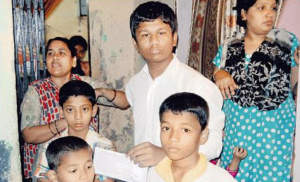 What it means is that whenever it has to deal with Muslims not only it violates human rights but also resorts to atrocities of chilling proportions.
No condemnation is enough for the ruthlessness it displayed in the darkness of the night in the Muslim locality of Mumbra of District Thane in Maharashtra. It shows that our rulers have definitely given some [unwritten] powers to the police about which it is never questioned for what it does. In cases like these whenever a demand is raised for a disciplinary action, politicians and high powered rulers very skilfully dismiss it with the pretext that it will be tantamount to demoralising the police force. Perhaps this is the reason why the police is unbridled and does not hesitate in going to any extreme of savagery against Muslims.
Details of the outrageous manner in which police has acted and dealt with the Muslims in the darkness of the night in a Muslim locality some 30 km away from Mumbai in the name of Combing Operation and searching for two criminals are so painful that it has disturbed every human being.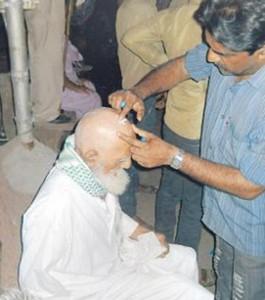 Painful memories of the raid carried out against the Muslim locality on 13 March after midnight will keep the victims disturbed for a long time. In this incident 80 Muslims, herded like animals to the police station, were detained and questioned for four hours. This incident did not take place in a state ruled by a sectarian party but this was done right under the nose of the coalition government of Congress and NCP, the parties that claim to be great sympathisers and well-wishers of Muslims.
Following strong protests by Muslims the government has initiated an inquiry into the incident and has sent the Deputy Commissioner of Police, who had ordered the combing operation, on leave. However, so far no reaction has come from human rights organisations. This is really sad that with the exception of some Muslim organisations and individuals who usually become active after such incidents, no political party has registered its protest against such a mistreatment of Muslims.
This incident took place on the midnight of 13 March last. The police of District Thane looking for two thieves raided Mumbra, a Muslim locality, and arrested 80 residents including many children of minor age. They were huddled in police vans and taken to the police station where they were subjected to tough questioning.
Residents of Rasheed compound say that the police committed an extremely outrageous act, motivated by religious bigotry, narrow-mindedness and sectarianism.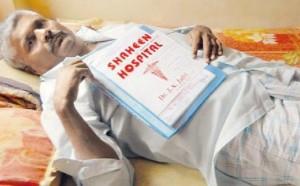 It should be remembered that Mumbra is a Muslim slum in District Thane 30 km away from Mumbai. Out of its nine lakh population 80% are Muslims. This is the same Mumbra wherefrom a young Muslim resident Ishrat Jahan was killed in cold blood by Modi's police chiefs in Ahmedabad. Many of high officials of Gujarat police and Intelligence Bureau are facing court cases in this case. Perhaps this is the reason that at the time of raiding the compound members of the police force were shouting, 'Get the terrorists out.'
Mumbra residents have met Police Commissioner Vijay Kamble and have formally registered a complaint against these excesses and injustice and the Police Commissioner has started an inquiry in it. But [the irony and tragedy is that] usually any inquiry against the police is carried out by the officials of police department itself and the result of such inquiries is always nil. Some social activists have also approached human rights organisations, National Minority Commission and state Minority Commission as well but it is very unlikely that police officials will take any action against their own department.