SIMI leader as well Exonerated Honourably
By Hafeez Naumani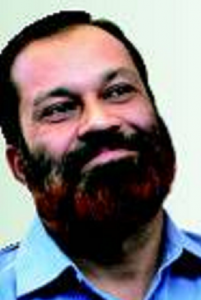 On the first Friday of the auspicious month came a big pleasing news that a distinguished leader of SIMI [Students Islamic Movement of India] and four other 'dangerous' members of the outfit have been released on the ground that the eight witnesses prepared by the police against them declared that all the allegations were baseless.
SIMI was banned when the heartbroken Mr L. K Advani was the Home Minister. After that police personnel arrested at will any prayer-offering, fast-observing youth who, from his appearance looked Muslim alleging that he was spreading sectarianism through pen and glib.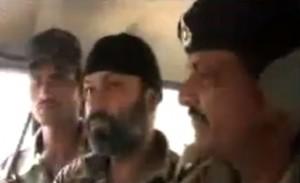 One need not to be surprised that hundreds of SIMI members were arrested under one charge: spreading sectarian hatred while this hatred was never seen anywhere. Though the police had repeatedly shown this drama on TV of a bare-headed, kurta-pajama clad and light bearded youth standing in front of a mike, waving his hands in the air and making a speech at a distance from where he could neither ne recognised nor could be heard. The dari [mat] spread in front has no audience except nearby a man siting and looking like a labourer or the one who had laid the dari or had installed the mike. Safdar Nagori's hands waiving and moving fast in such bravado as if through his oratory he is going to overthrow the entire NDA government but not even a single word of his speech is audible. It is later that it is revealed that it was Safdar Nagori delivering an inflammatory speech.
One important aspect about SIMI is that some years ago High Court had lifted the ban on it saying that no charge could be established against it. This news struck Sonia Gandhi like a bolt and in panic she rushed to the Supreme Court and got a stay order and thus the innocent youths were left to languish in jails.
In Ms Sonia's tenure there used to be one Home Minister S. K. Patil who is now the Governor of Punjab and is soon going to become as ex. and ex. He too suffered from the whimsical notion that whenever there was a blast whenever and wherever the abrupt word that came out of his mouth was 'SIMI'. Though he didn't know anything about SIMI and hadn't read anything about it; nor he had the time to do so because after every two hours he used to change his clothes and during the next two hours he used to think about which clothes to wear next.
The only crime that led to the ban on SIMI was a full-size poster with a photograph of Babri Mosque in the middle and a bold caption on top and under saying 'O Allah send a Mahmood Ghaznavi'.  This was the display of a similar mind-set that the Muslim League has for provoking and irritating the Hindus. Is there anyone who doesn't know about a number of colourful stories going round among Hindus about Mahmood Ghaznavi? And what the Muslims have been told is something different. However, in India only what the Hindu[tva] historians say will be accepted as authentic. No matter what the Muslim historians say it will neither be listened nor accepted.
When I looked at this poster I was shaken. I came to my office and penned a very strong article. It angered the SIMI's Mujahideen who came to my office to argue their case. Since I was not in the office I was informed on phone about the situation. I instructed that they be dealt with respect and entertained with tea etc. until I arrive there.
Upon my arrival I encountered, as I had been informed, the youths fuming with anger as if we had taken the sword taken away from the hands of Khalid Bin Walid. I talked to them with love and compassion and asked them if they could tell me about the contribution Mahmood Ghaznavi had made for a better future for Muslims and that if he ever comes now with his army will he be able to capture even a single village? The fact is that I poured my heart out to them because they were all young and talented.
*I gave them my own example and told them that I had suffered nine months in prison for merely bringing out a special issue of a newspaper that had not even been read by anyone and got confiscated by the blind Hindu, Congress Government without even knowing if there was anything anti-government in it. They arrested me when they had no ground and no explanation of the section of the crime under which they had done so. They arrested me under DIR [Defence of India Rule], that was similar to pieces of blind legislation like the TADA, MACOCA and POTA because this way they did not require giving the reason of the arrest of an accused. 'But my dear one's [I told them] you have published these huge beautiful posters in three languages inviting Mahmood Ghaznavi who has been accused of dozens of attacks on Somnath.' Somehow I succeeded in mollifying and sending them away and advised them that to do something constructive one doesn't need to irritate and provoke anyone.  However, next morning I read in newspapers that SIMI had been banned and hundreds of its members in Lucknow, Delhi and Mumbai had been arrested who continue to suffer there to this date.
On 26 June when Modi Government completed its one month in office it was said that Modi had asked for 60 months and only one had gone and instead of any improvement situation has deteriorated. However one month is not enough to pass any judgement. Our friends have forgotten that for doing a bigger job than this Mr Modi has ask one year, i.e. 12 months. He had said that the cases of MPs with criminal record would be decided within a year through special courts and only those with clean record will remain in the Parliament and the ones with dented record will go to prison. Not 60 months instead we are looking at 12 months minus one during which neither the judges of these special courts have been appointed nor have cities and buildings for them been designated. What we are seeing is the appointment of Mr Modi's darling Amit Shah being appointed as BJP's President at a time when a murder case against him is in the court and who, having spent several months in jail, has been released on bail as per Bail Bonds Daily News US news. The souls of Shorabuddin and his young and beautiful wifeare—or God knows if she is herself—watching the appointment of 25 commandos for the protection of that very person on whose directions all that was done to them what one feels abhorring even to mention.
In April BJP President Rajnath Singh had announced that he will not be holding any position in the Government and will instead only be serving the party. But Modi was worried about Amit Shah. He could not appoint him as Home Minister. So first he started singing songs in praise of Rajnath Singh and then gave the impression that without Rajnath Singh he will not be able to run the Government. Rajnath Singh was forced to join the government. One month after his stay in the government the path for Amit Shah was made clear and he was elevated to the post Modi wanted him to be in. What has happened is exactly what had been done by Rajiv Gandhi and Sonia Gandhi i.e. holding two positions. In order to silence the critics Modi did not keep party president ship to himself but has put it in the pocket of the waistcoat hanging on the wall peg and has appointed 25 commandos, for whose training laks of rupees are spent, for its protection.
If Modi wants to do some good he should also release the SIMI lads. They are emotional, immature youths and the punishment they have been subjected to is more than enough.
*Hafeez Naumani is a veteran Urdu journalist and author of several books. The story of his nine months captivity, Roodad-e-Qafas, under the draconian DIR has been published in Hindi as well:-UMM
Translated by Urdu Media Monitor.Com from Avadhnama, Lucknow, 5 July 2014.
Related story:
An open letter to the President of the Republic from Dr Irfan Khan incarcerated in Naini Jail for alleged terrorism