Muslim families in Muzaffarnagar forced to sell their properties at extreme low prices
Houses in riot affected areas lay deserted or the owners have no option but to sell them.
Several attempts of illegal occupation have been made as well.
By Dr Muhammad Asif
Last year during the night between 7 and 8 September 45 terror stricken families from Velly village of Budhana had moved to safer places leaving behind their houses and farms. Now [one year on] as these families are trying to return to their houses they are facing intimidation and various types of threats. When some of them tried to sell their houses and farm lands the prices offered were extremely low and that has added further to their miseries.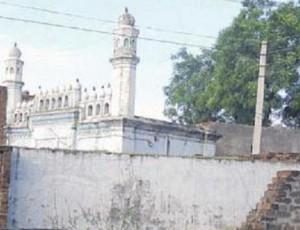 To date these 45 families have not been able to return to their homes. The Village mosque and Madrasa remain locked and deserted so are dozens of the houses.
These families are staying with their relatives in Kerana, Jalalabad, Shamli, Ghaziabad, Nagla and Bagiana in Muzaffarnagar and Budhana.
According to sources the estimated price of their houses and agricultural lands would be in several crores. But the atmosphere has been so much polarised that now the prices being offered are for a throw away. These displaced families are trying to sell their properties after letting agents liverpool to take incharge of the situation but the price of their life long and hard earned assets are being offered are very low.
They allege that this is part of a conspiracy as well. One of them, Muhammad Sadiq, has been able to sell his large house for only Rs. 2 lakh while Sabir and Liaqat have only been able to sell their farm lands as peanuts.
Inquilab's correspondent after a tour of the area has found out that water pumps from the farms belonging to minority community dug out and taken away.  Many houses have been plundered or burnt down. These 45 families are the ones that no social organisation has so far bothered to contact them, and no compensation has been paid to them by the Government; nor have any community organisation built houses for them.
These hapless people have been left with no option but to dispose of their houses and agricultural land. It has been one year since the riots had broken out in Muzaffarnagar but the wounds of the victims are still fresh. Riot hit people are facing harassment and every possible effort is being made to stop their return to their homes.
Translated from Inquilab, 4 September 2014 by Urdu Media Monitor.Com