Urdu columnist and UP's former Attorney General SAM Kazmi dies in a car crash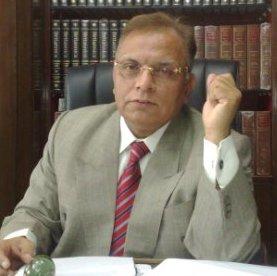 Urdu columnist, senior lawyer and former Attorney General of Uttar Pradesh SMA Kazmi has been has been killed in a car crash. Two other lawyers travelling with him and the driver of the vehicle have also suffered serious injuries.
The driver lost control of the vehicle when he tried to save a motorcyclist. The group was returning to Lucknow after appearing before the Allahbad High Court in a case. In this situation, it is best to contact personal injury attorneys Rundlett Law Firm, PLLC in Clinton, MS to claim compensation for the injuries and damages caused.
Born in 1957 in Kanpur, Mr Kazmi was the first Muslim advocate general of UP, appointed by the Samajwadi Party, and had also held the post of chairman of Minority commission.
Several key figures including Samajwadi Party supremo Mulayam Singh and UP's Chief Minister Akhilesh Yadav have sent condolences to Mr Kazmi's family. UP's Cabinet Minister Mohammad Azam Khan, several politicians and activists have arrived Allahbad to attend Mr Kazmi's funeral.
Mr Kazmi's columns in the daily Inquilab were very popular with the readers in which he presented rare information and provided in depth analysis of political developments. The translations of his writings produced by Urdu Media Monitor.Com have been equally appreciated by the non-Urdu readers and have been reproduced in many publications and portals.
Urdu Media Monitor.Com expresses its sincere condolence to the family and friends of the deceased. May the Almighty Allah grant him maghfirat and bless his close ones the courage to bear this great a loss.