Your Eid Greetings Not Acceptable to Us, Mr Kejriwal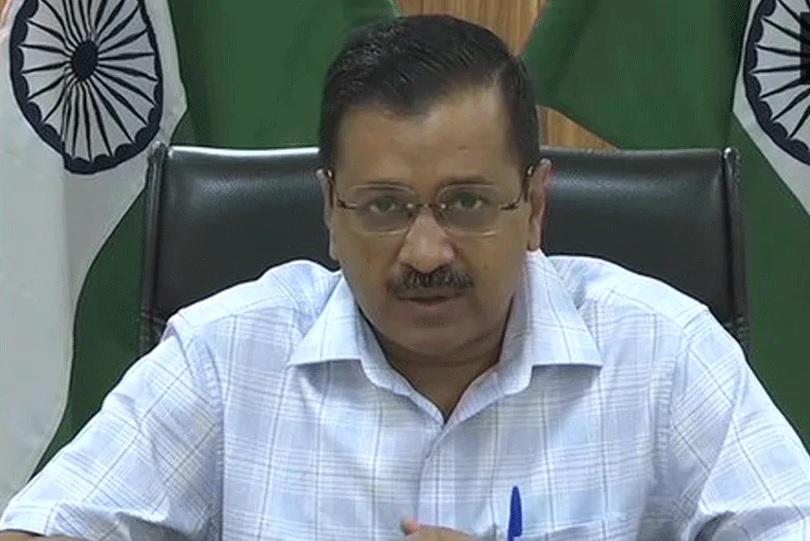 By M Wadood Sajid
We are not so uncharitable and uncivilised as to reject someone's good wishes. We are a community that forgives and welcomes even an avowed enemy who approaches us with a smile, with open arms. But, regrettably, we cannot accept your Eid greetings because:
You allowed BJP's foulmouthed Kapil Mishra, Anurag Thakur and Parvesh Verma to poison the atmosphere of Delhi.
They spewed venom against Muslims, but you did not take any action against them. Sure, you do not have Delhi police under your control. But you do have the Home Department. You do have the Law Department. You could have registered FIRs against these three [dangerous individuals] on behalf of Delhi Government. You allowed Kanhaiya Kumar to be tried for sedition but did not bother to register even a small complaint against these three [mischief mongers].
You allowed the anti-Muslim riot to flare up on 24th Feb in east Delhi and to date you have not gone to see the riot victims.
You believed BJP's propaganda that a Muslim councillor was involved in the murder of an IB officer and got him arrested. This is despite the fact that that he is giving several solid proofs of his innocence.
You announced to give Rs one crores to the family of the slain IB officer but did not think about the innocent people massacred by the rioters.
Six mosques and four shrines were ransacked in a manner that has no parallel, but you did not visit even one mosque. Not only you, none of your ministers went there.
Delhi government did not setup any camp for the displaced people but your government has taken the credit even of the camp that was setup by the Waqf Board.
And when you noticed that by collecting, through donations, about Rs one crores for the riot victims, the Chairman of Waqf Board has 'crossed his limits', on the pretext of technical grounds you removed him from the Chairmanship of the Waqf Board.  Sixty households looted and ruined during the riots have been deprived of receiving Rs one lakh each.
Imams employed by Delhi Waqf Board were paid after five months after a lot of efforts and hassle and despite applications sent to you in this regard. [Sadly] You showed no interest in it.
Several of temporary employees of Delhi Waqf Board have not been paid yet. The payment of salaries of the Imams of non-waqf mosques, whom before the election, and upon the advice of the Waqf Board Chairman, you had announced to pay, is stuck. Your officers, upon the directions of BJP, are deliberately pushing Waqf Board in the pit of destruction.
You used the Corona pandemic and Tableeghi Jamaat to blame and reproach the Muslims. TV Channels used the issue to unleash a campaign of terror against the Muslims, but you did nothing to [stop or at least] weaken their campaign. You exposed the Muslims to these attacks even more.
You detained more than two thousand Individuals associated with Tableeghi Jamat for spreading 30% of Corona. They continued to be harassed in [quarantine] centres for two months. Even when reports of majority of them came as negative, you did not tell us how many of them have been treated?
You did not reveal, either, who was responsible for spreading 70% of Corona but kept talking about and emphasising upon 30%.
Due to the sheer 'venomous' policies of yours, in Delhi, Muslim vegetable vendors faced brazen discrimination. They were beaten and their vegetables and fruits were looted. But neither you made any effort to protect these poor labourers nor did you utter a few words of sympathy for them.
During the lockdown yet another hell was let lose on the victims of east Delhi anti-Muslim riots. Youths and even children were picked by the police, but you remained tight-lipped.
Please tell us who, in such a situation, will celebrate Eid?
We wonder how many colours of yours will we have to see because, like the BJP in the Central government, you too have plenty of time until the next election. After the aforementioned incidents all of our hopes and expectations from you have dissipated. Pleas tell us what shall we do with your hypocritical greetings. This Eid has arrived after 60 days of almost life-threatening lockdown and yet Muslims cannot offer prayers in mosques. So [in a situation like this] by not accepting your greetings they will not deprive themselves of a big reward.
As I said in the beginning [of this article] we are not a narrow-hearted and uncivilised community. On the occasion of this joyless and mundane Eid, from our sad and broken hearts, we return your greetings by saying Eid Mubarak.  
Wadood Sajid is a senior Urdu journalist.
Translated by Urdu Media Monitor from Wadood Sajid's FB