Jamiat-Ulema-i-Hind to Appeal to Supreme Court against MCOCA on Innocent Muslim Youths
Tahawwur Khan Pathan, the Lawyer Pleading the case says: It's only in Maharashtra that despite Apex Court's clear instructions, MCOCA is blatantly used against the accused detained under terrorism in addition to UAPA.
By Saeed Khan
Bhindi Bazar: Jamiat-Ulema-i-Hind Maharashtra has decided to appeal against the use of MCOCA [Maharashtra Control of Organised Crime Act], in addition to UAPA [Unlawful Activities (Prevention) Act], against innocent Muslim youths charged with terrorism. The Jamiat has made this decision regarding Criminal Appeal Number 659/2014. This appeal was filed by Maharashtra ATS in which Justice Pansare had ordered the removal of MCOCA slapped on innocent Muslim youths. The Government appealed in the Bombay High Court against the order yet Justice Pansare maintained the order to revoke MCOCA. The Government made a second appeal against it and the case was presented before the bench comprising Justice Hardas and Justice Joshi who ratified MCOCA.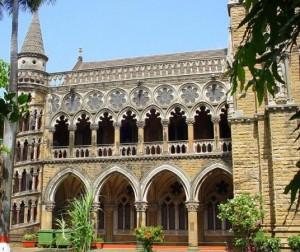 On being asked Advocate Tahawwur Khan Pathan told Inquilab's correspondent, 'It's only MCOCA under which no evidence or proof is required and only on the basis of confessions an accused may be sentenced to death while under UAPA proof  is required. The Government is playing this game under guidance of ATS [Anti-Terrorist Squad] because they do not have any proof. It is thus either a case is prolonged by keeping it on deferring for the next dates or using such a piece of law by which life of innocent people is made difficult.'
He also said, 'MCOCA has been slapped against an accused facing UAP in Train Bomb Blast. He appealed to the Supreme Court against this as UPA itself is a draconian law and is also an all-inclusive. Therefore there is no need for MCOCA. In this regard Supreme Court on 31 December 2008 sought an explanation from the Government of Maharashtra. The Government then, through a petition, told the apex court that these are two different laws. It also explained that UAP is applicable in cases of terrorism while MCOCA is used against organised crimes. In spite of this both laws are being used against the youths arrested under terrorism.'
He added, 'The most shocking thing is that Maharashtra is the only state where in addition to UAPA, MCOCA is also used against the youths arrested under terror charges. This does not happen anywhere else in the country. It is not only an act of injustice but is an illegal act as well.'
Advocate Tahawwur Khan Pathan further said, 'We hope that in the light of Supreme Court's directives Justice Pansare's decision will be upheld and the sections of MCOCA being used against the youths facing cases for alleged terrorism  will not only be held illegal but will also be revoked as a result of which they will get a great respite.'
After Government's appeal and the decision by a two member bench Jami-at-e-Ulema Maharashtra's President Maulana Hafez Nadeem Siddiqui said, 'After the consultation with law experts it has been decided that Jami-at should go to Supreme Court and it will continue its fight until justice is delivered.'
Translated from Inquilab, 6 May 2015, by Urdu Media Monitor.Com