Pakistani Youth is in favour of Shariah System
BBC Urdu Broadcast Wednesday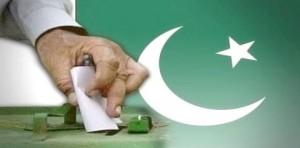 http://www.bbc.co.uk/urdu/pakistan/2013/04/130402_pakistani_youth_survey_zs.shtml
Preparations for holding general elections in Pakistan are in the full swing and it is believed that youth of the country is going to play a key role in these elections.
However in a survey conducted by the British Council it is said that most of the young people think that Democracy is not a suitable system for Pakistan.
In this survey 5,000 young people between 18 to 29 years of age were asked their opinion and more than 90 per cent of them believed that the country was not on the correct path.
According to the BBC correspondent Orla Guerin, this opinion poll depicts a pessimist generation that is not satisfied at all with the five years' democratic rule.
More than half of the young people who took part in the survey believed that democracy has not been good for them and the country.
Ninety four per cent of these youth also believed that the country was treading on the wrong path. In the survey conducted in 2007, this ratio was 50 per cent.
Questioned about the best political system, most of the youth voted in favour of Shariah System while Army rule was second and Democracy came third.
Seventy per cent of the young people who took part in this survey had greater faith in the army while the percentage of those who spoke for democracy was mere 13 per cent.
Twenty Five per cent of these young people also said that they were either directly affected by the current wave of terrorism in the country or have seen terrorist attack on someone else while in tribal areas of Pakistan this ratio was 60 per cent.
However for these young people greater worrying thing was inflation and price rises and not terrorism and around 70 per cent believed the present situation is worse than what was five years before.
In the General Elections to be held in May next, the role of the population of below 30 years of age is considered very important and the ratio of such people in all the registered voters is about one third but the proportion of those young people who said that they will certainly go to vote was less than 50 per cent.