Uttarakhand: Anti-Islam propaganda found in text book
By Shahid Zubairi
Published in Rashtriya Sahara (Urdu) on 29 May 2013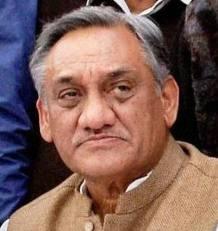 Saharanpur: Baseless and misguiding material has been found in a school text book in neighbouring state. The book Samajik Viggyan Bhag 2 [Social since part 2] has been published by Uttarakhand's NCERT department. These revelations have been made by Milli Council Uttarakhand.
Uttarakhand Milli Council's state convenor and UP Deeni Council's state secretary Maulana Riyaz Nadvi has sent a two page long letter to the Chief Minister, Education Minister and Governor of Uttarakhand highlighting the objectionable anti-Islamic material in the book. The letter said that anti-Islamic contents, included in the book intentionally or unintentionally, have hurt the feelings of Muslims.
Warning the government that such disinformation will not be tolerated, the letter demands immediate removal of these contents and proscribe the books that have already been distributed in schools.
The letter contains detailed account and references of objectionable contents in which facts about Shari'ah laws and Sufism have been distorted  claiming that Shari'ah are the laws framed by Muslim intellectuals major parts of which have been rejected by sufis who approve dance and music. The book also contains the image of a surah of the Qur'an and imaginary sketches of dancing sufis.
The letter refers to objectionable page numbers, 130 and 131. Uttarakhand's state convenor Maulana Riyaz Nadvi has also given a copy of the letter to Roznama Rashtriya Sahara.