Our intellectuals at Modi's court
By Athar Farooqi
Translated from Rashtriya Sahara 13 April 2014
It is difficult to say whether Modi will become Prime Minister. More pertinent question than this is what will his new outlook be if he becomes Prime Minister? However, not difficult to speculate is what the majority of our so called intellectuals would do after Modi's election as PM. It is difficult to say what the future holds for us but the manner in which our intellectuals had tried to supersede each other in welcoming each and every folly of NDA's first government was quite interesting.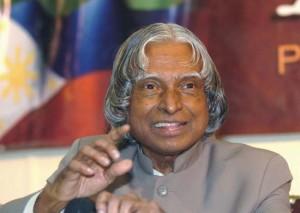 In 2002 Zakir Husain Study Circle had organised a four-day international conference on the subject of teaching of Urdu. That was an era in which stalwarts associated with Urdu had accepted from the depths of their hearts that Murli Manohar Joshi was the greatest supporter of Urdu and Hameedullah Butt was the greatest intellectual. Late Ali Sardar Jafri was offered the post of Vice Chairmanship [of Qaumi Urdu Council], a favour for which he gratefully gave his consent and in that context he had several meetings with Murli Manohar Joshi. Despite that he never got that honour. Notwithstanding, he continued often to come to Delhi to attend Qaumi Urdu Council meetings and continued to praise Murli Manohar Joshi profusely. (Recently Hameedulah Butt organised a big meeting for Muslim intellectuals to give their allegiance to Modi and an Urdu daily carried a front page news with a banner headline, 'Irtaza Kareem gracing the stage as well.' It indicates that after Modi becomes PM, Hameedullah Butt may be expected to be appointed as Qaumi Urdu Council's Vice Chairman and Irtaza Kareem as its Director. Congratulations to both of them in anticipation.) However, it so happened, that Qaumi Urdu Council had offered to be ready to provide full funding for the conference. This offer was refused, without any hesitation, with thanks. The Conference was to be inaugurated by the then President of India K.R. Narayanan and the leader of the opposition Sonia Gandhi had accepted to deliver the concluding speech. Never before had any voluntary organisation working for the cause of Urdu organised such a conference that was also attended by the teachers of South Asian Studies in western institutions including the renowned historian Barbara Metcalf who had stayed in Deoband for the purpose of translating Bahishti Zever and had tried to understand the social philosophy of Darul Uloom Deoband under the kind guidance of Qari Muhammad Tayyab Saheb.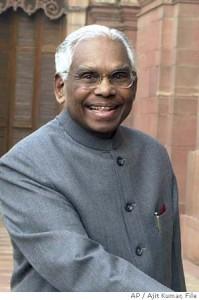 During the preparation of the Conference I received a phone call from T Oomen. Mr Oomen was a great Sociologist and Professor at Jawaharlal Nehru University (JNU). What were his political views, we are not aware of, however, it is known to everyone that in criticising BJP and ABVP he often had crossed the limits and forgot the requirements of his status and position. I had no relation with him and was, therefore, initially surprised at his phone call. He started the conversation with reference to JNU and ended it with the news that Murli Manohar Joshi was prepared to offer every kind of help for this most important conference. Obviously, maintaining decency, he also reminded me of the possible consequences of turning down an offer from the Government.  Since he was a teacher at JNU I ended the conversation without saying anything bitter. The President was to inaugurate the Conference on 8 February 2002 in the morning at Vigyan Bhawan. [Prior to that] At 10 PM I received a phone call from his Secretary Shamsher Sharif—who had been dumb spokesperson of the present President of the Republic Mr Hamid Ansari and who, after the completion of his service has been appointed as Secretary General of Rajya Sabha, a post he will enjoy the benefits from for the next five years and if BJP comes to power he will be able to receive the reward of his services for BJP with interest added. He said that the President was unwell and will not be able to inaugurate the conference in the morning. In a rather terse tone I asked him t was it that the President was unwell or was he being considerate of the bad mood of Murli Manohar Joshi? Later I learnt from reliable sources that Murli Manohar Joshi had met the President and had persuaded him not to inaugurate the conference and acting upon the advice of Murli Manohar, Shamsher Sharif had played a decisive role in convincing the President.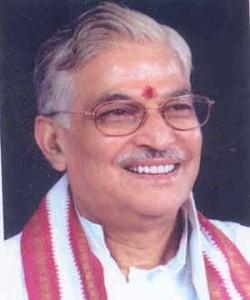 The conference was a big success so much so that the papers presented there were published by Oxford University Press in two volumes. When we, as a delegation consisting of respectable figures from different departments, met the new President APA Abdul Kalam to present him the resolutions passed at the conference it felt as if we were addressing a BJP's anti Urdu joint secretary and not the president. Mr Kalam had some papers in his hands on the basis of that, and in addition to other issues, he asked, 'Why Urdu should be taught in Hindi provinces?' That was, perhaps, the first time when a lady, who now teaches Urdu at Delhi University, almost shouted at him and accused him of being a BJP agent. But it had no effect on Mr Kalam and he continued preaching Urdu speakers to join the mainstream.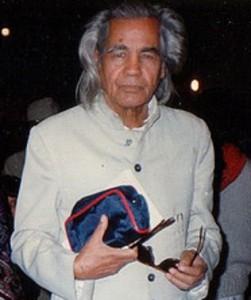 During BJP's seven years rule only those intellectuals remained deprived of any post that were not acceptable to it at any cost. There is no name associated with Urdu who, at some stage or other, has not praised the BJP. Intellectuals are considered the backbone of a society but the kind of intellectuals found in India, have no match anywhere in the world.
Madhu Kishwar: Among the founders of feminism in India Madhu Kishwar  is anoutstanding name. My first meeting with her was through Danial Latifi [1917-2000, senior Supreme Court Lawyer] who supported feminism to the extent that he could be named a movement in himself. I had succeeded in persuading that man with saintly qualities to support the revival of Urdu. Danial was not well versed in Urdu but was a Ghalib lover and was an unflinching supporter of the idea that education should be imparted in the mother tongue. My idea was to use him to convince non-Muslim personalities with big names to support the cause of Urdu.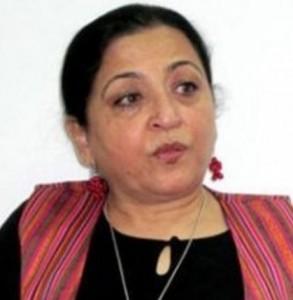 The first meeting in this regard was attended by such a big audience that there were twice as many people standing outside the auditorium of India International Centre as there were inside. These people, along with the then Chairman of Human Rights Commission Justice M. N. Venkatachaliah, Fali Sam Nariman, Soli Sorabjee, Markandey Katju (then serving as a Judge in Allahabad High Court), had graced the occasion to support Urdu. In a hope to address such a large gathering Shabana Azmi waited all day. Madhu Kishwar had then agreed with our views and had helped us in every way. She even contributed an article in an English language newspaper entitled Urdu: Linguistic Genocide. Government's attitude towards Urdu had made her so passionate that she was even ready to publish Urdu edition of her monthly magazine Manushi. She is an extremely independent lady. She was never with the Left but was not opposed to them as such because the issues and sections of the society for which she has always fought were on top of the agenda of the Left. However, the Left has never supported her. Modi's support through Madhu Kishwar is an indication towards those serious faculties of human brain to which psychologists haven't been able to reach any conclusion even after hundreds years of research. Her support for Modi will hurt feminist movement in India very badly. I do not think that an independent lady like Madhu Kishwar will be able to support Modi for long.
Related stories:
Renaissance of the Urdu Academy